After its retirement from the French military service in 2022 and more than 1.000.000 flight hours combined, it is time for the Transall to live a second life in Flight Simulator 2020!
It accomplished thousands of missions, flew above hundreds of countries and has been involved in numerous humanitarian missions.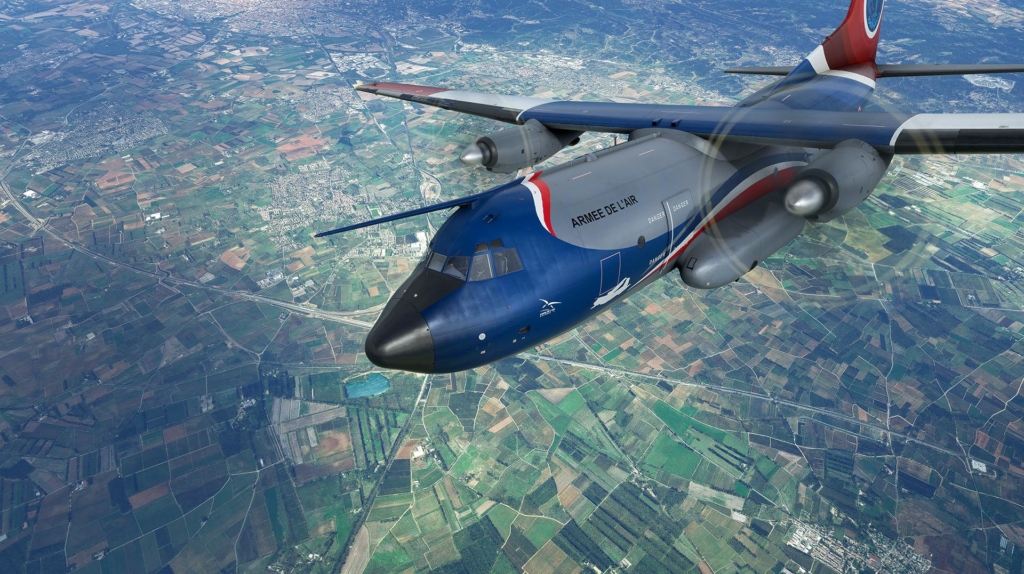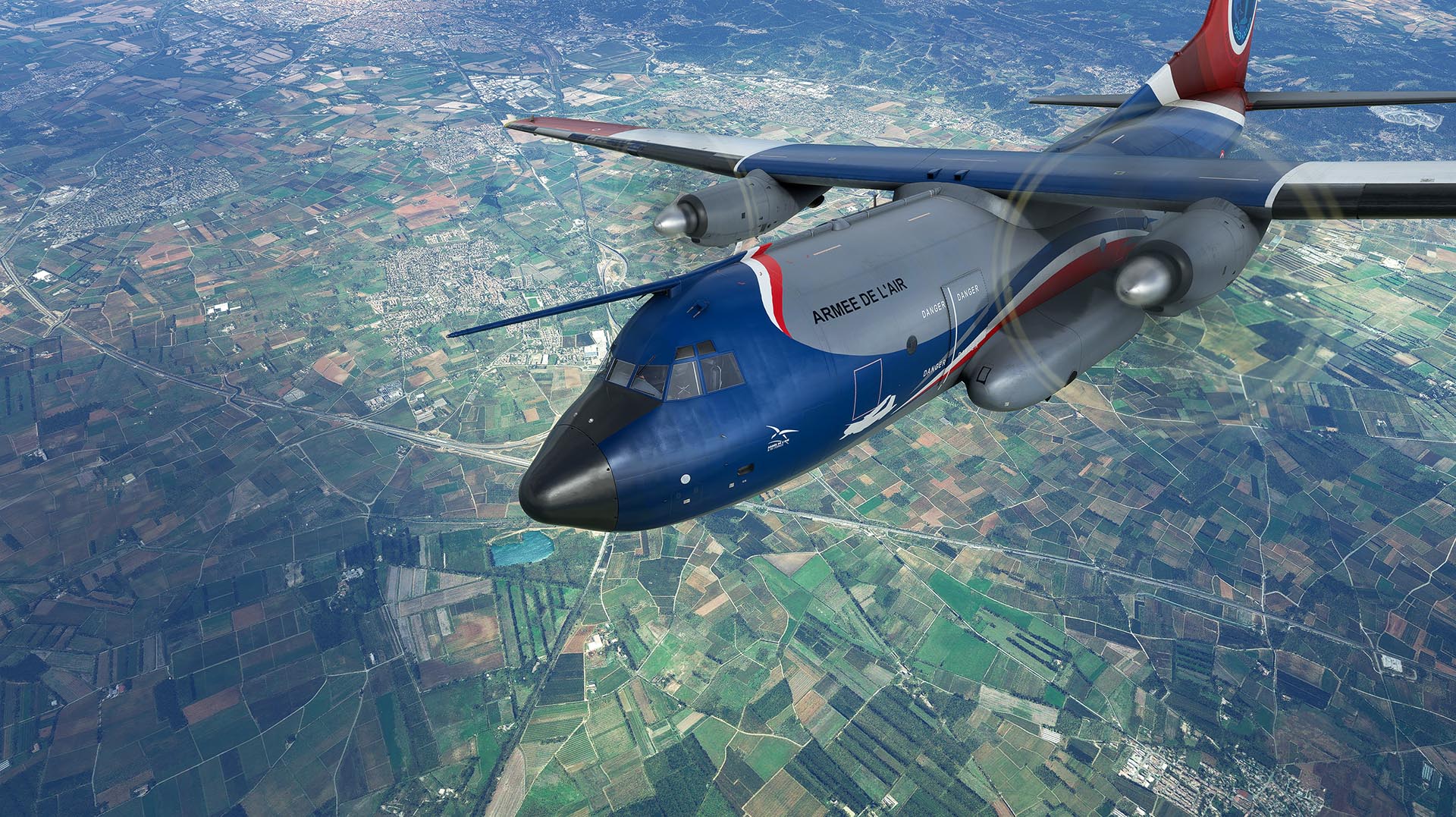 We just wanted to salute this Franco-German aviation emblem.
Development has been conducted along with real pilots and true Transall connoisseurs.
A big thanks to the "Musée Européen de l'Aviation de Chasse" in Montélimar, France, that provided access to a retired French C-160R.
By inspecting it in every details, we have been able to reproduce an accurate and complete version of the aircraft.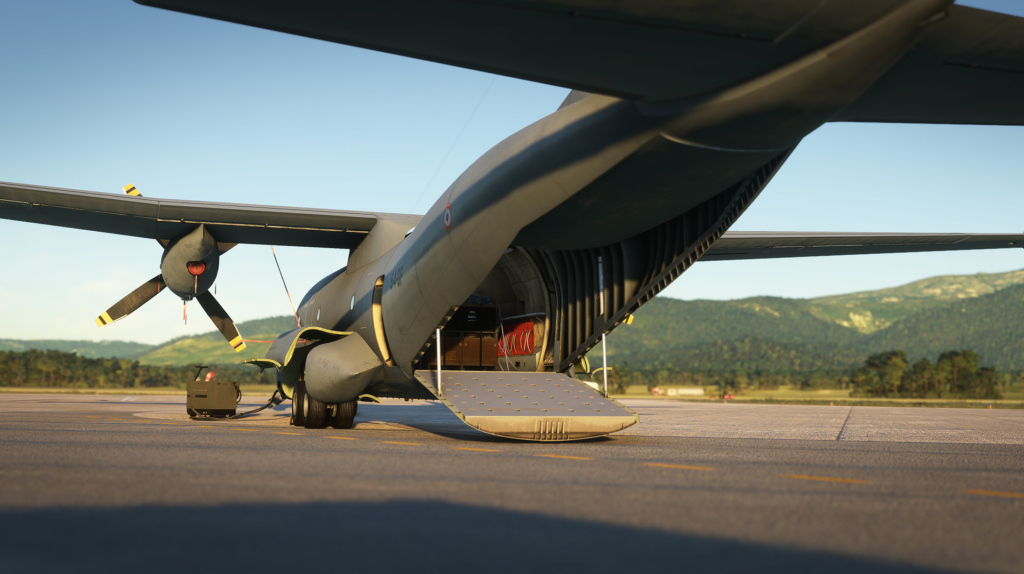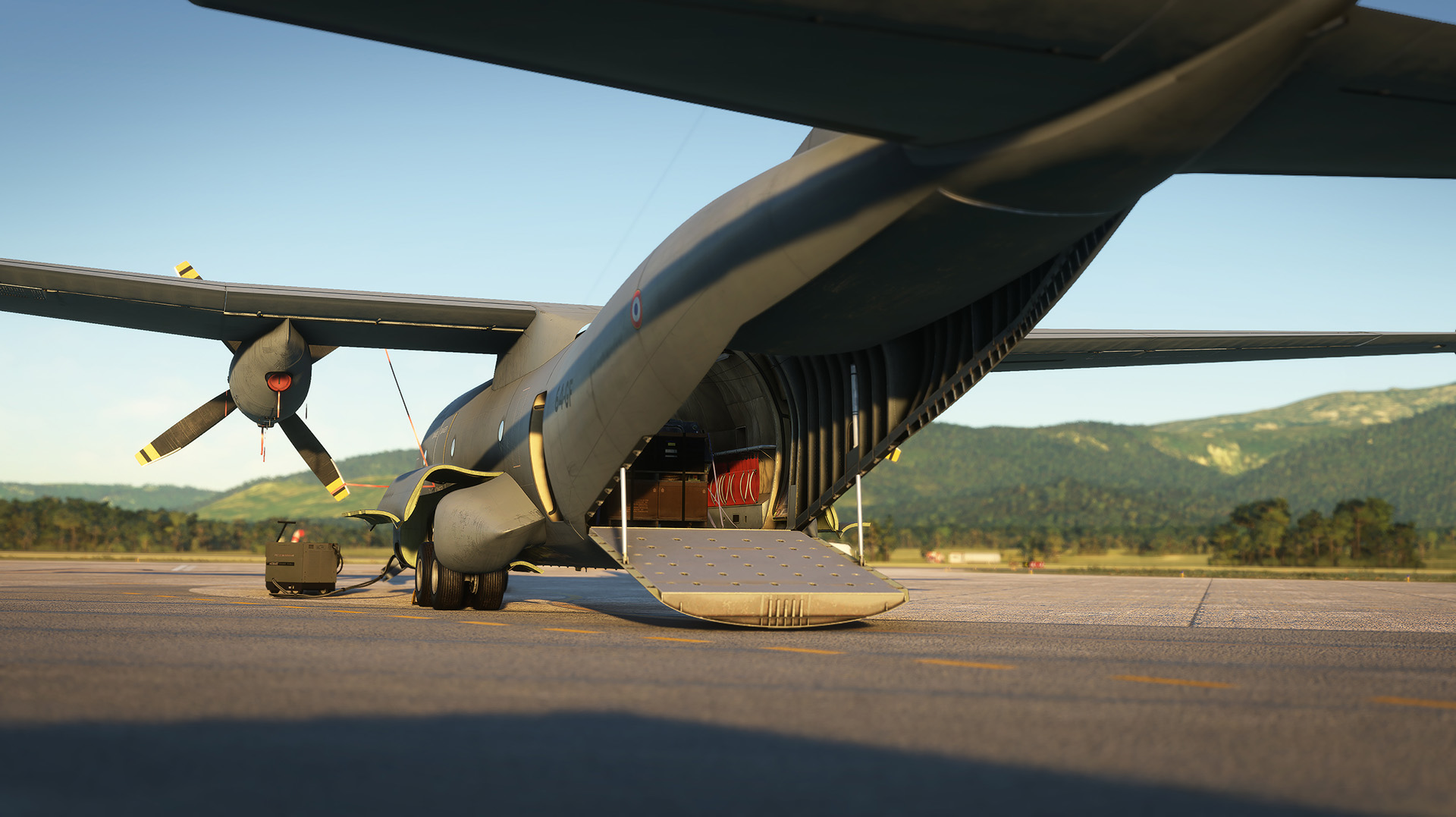 We have put a lot of effort to improve even more our quality standards compared to our previous products.
The great complexity of the aircraft and its military-designed systems forced us to adapt our development processes accordingly.

Hence, our Transall includes a big amount of bespoke systems and does not re-use existing generic avionics from the simulator.
Our work is based on the C160 NG/R version which is the most modern one to have been operated in French Air Force.
Features:
Higly optimized 3D model and texture package for more FPS.
Fully modeled cockpit and cargo bay.
11 liveries including military and civil operators (scroll for exhaustive list below).
8k resolution textures.
Extensive use of detail maps for a good up close rendering.
High quality sounds using Wwise ecosystem.
Functional exits including cargo ramp, doors and windows, with dynamic sound variations.
Fully animated cockpit, including all switches, buttons, etc.
All gauges working and based on thousands of custom code lines.
Sophisticated interior and exterior lighting with lots of settings available.
Cargo dropping feature (vehicles and troops).
Custom effects including decoy flares, propeller vortices, propeller dust, fuel dumping, etc.
Bespoke electronic flight instrument system with EADI and EHSI screens.
Custom flight management system (FMS) with flight plan management.
GNS 430 unit for GPS navigation.
Head-up display (HUD) for pilot and copilot.
Realistic electrical and hydraulic systems.
Fuel system fully replicated with fuel transfer and fuel dumping.
Operational autopilot panel.
Cargo and payload management with several available objects (vehicles, pallets, etc).
Custom EFB (Electronic Flight Bag) to manage numerous aircraft settings.
Interactive checklists with copilot actions.
Comprehensive flight manual (100+ pages) available on our website.
Paintkit to download on our website.
Now available on Microsoft Marketplace, SimMarket and Orbx Central.
Liveries included: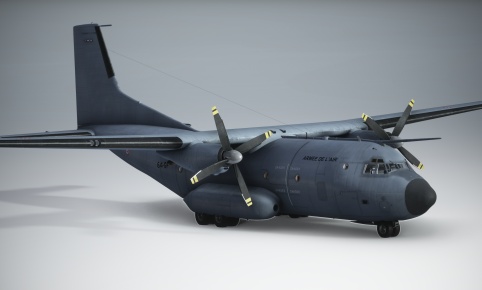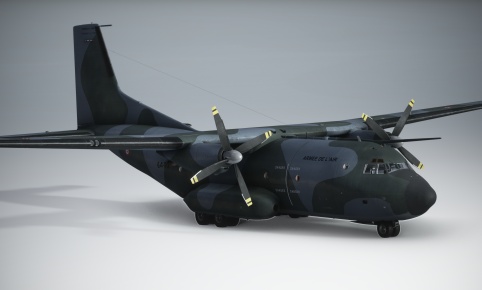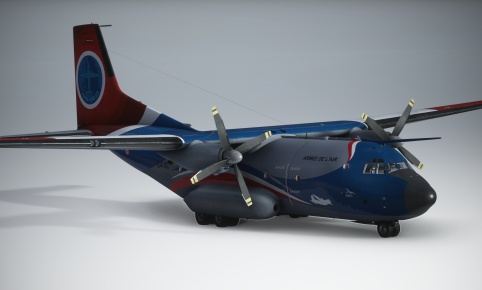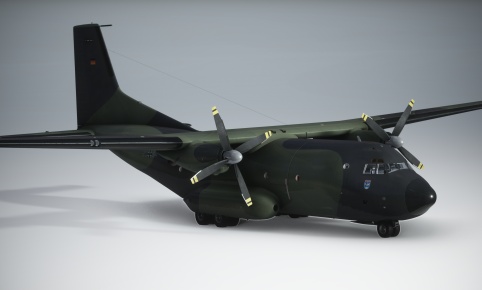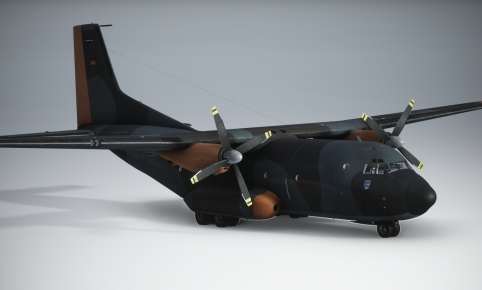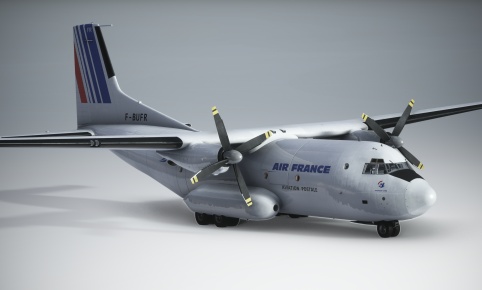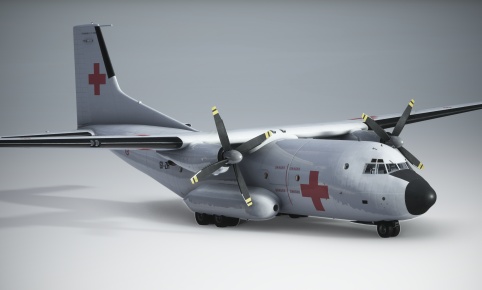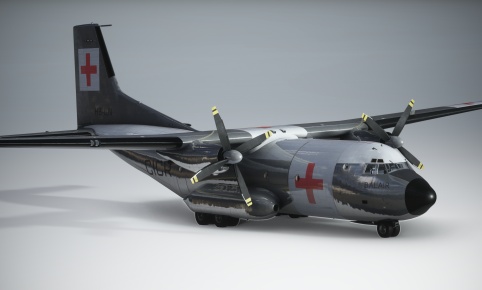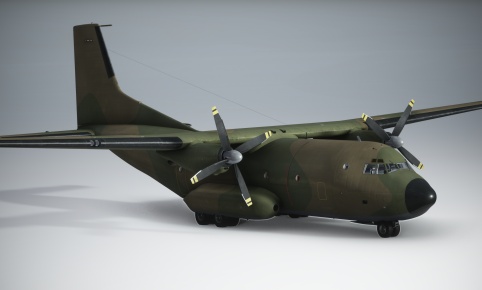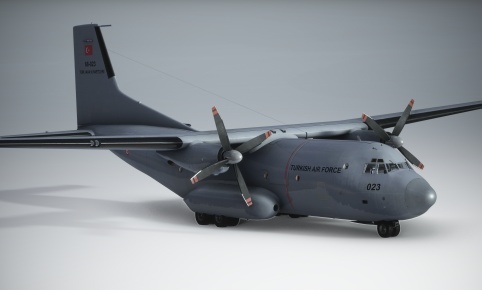 More screenshots: