The TB-30 is the worthy successor of the successful Fouga Magister. We decided to continue on the lineage of French training aircraft and once more raised the bar !
This time we had the chance to visit and fly the real aircraft thanks to Vertical Flight Experience. It allowed us to collect any data we needed, to record each of the sounds we wanted to integrate into our MSFS aircraft.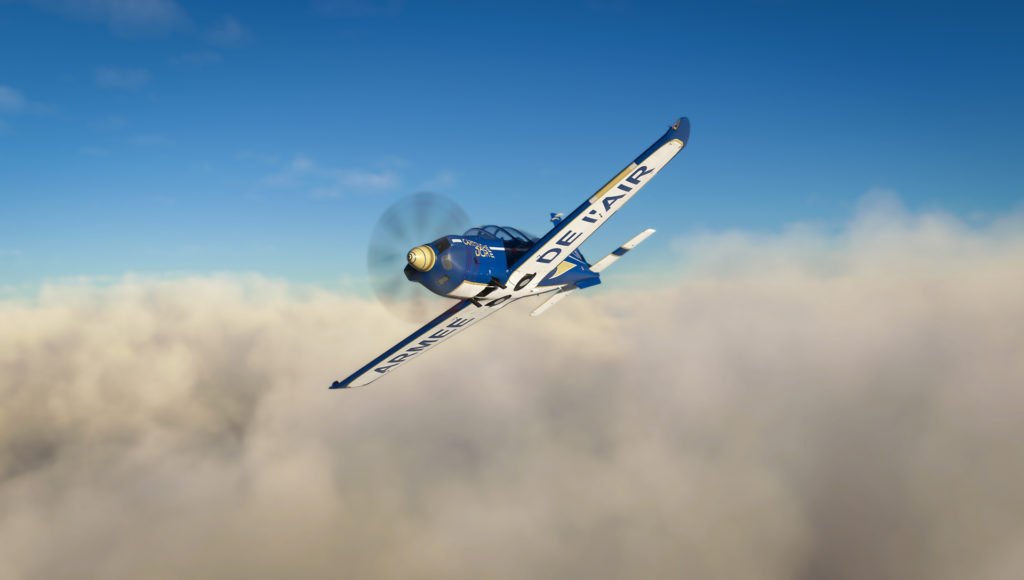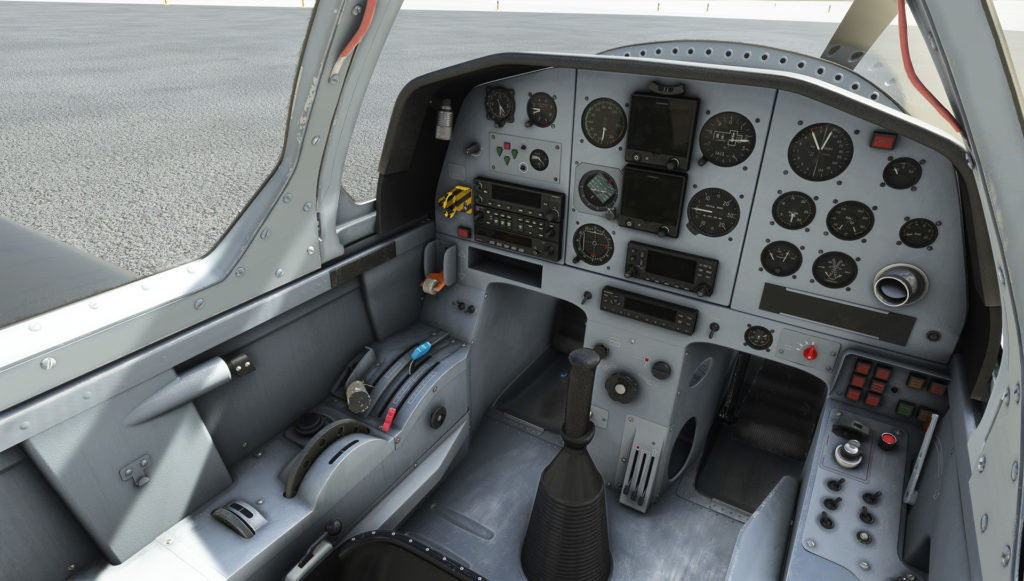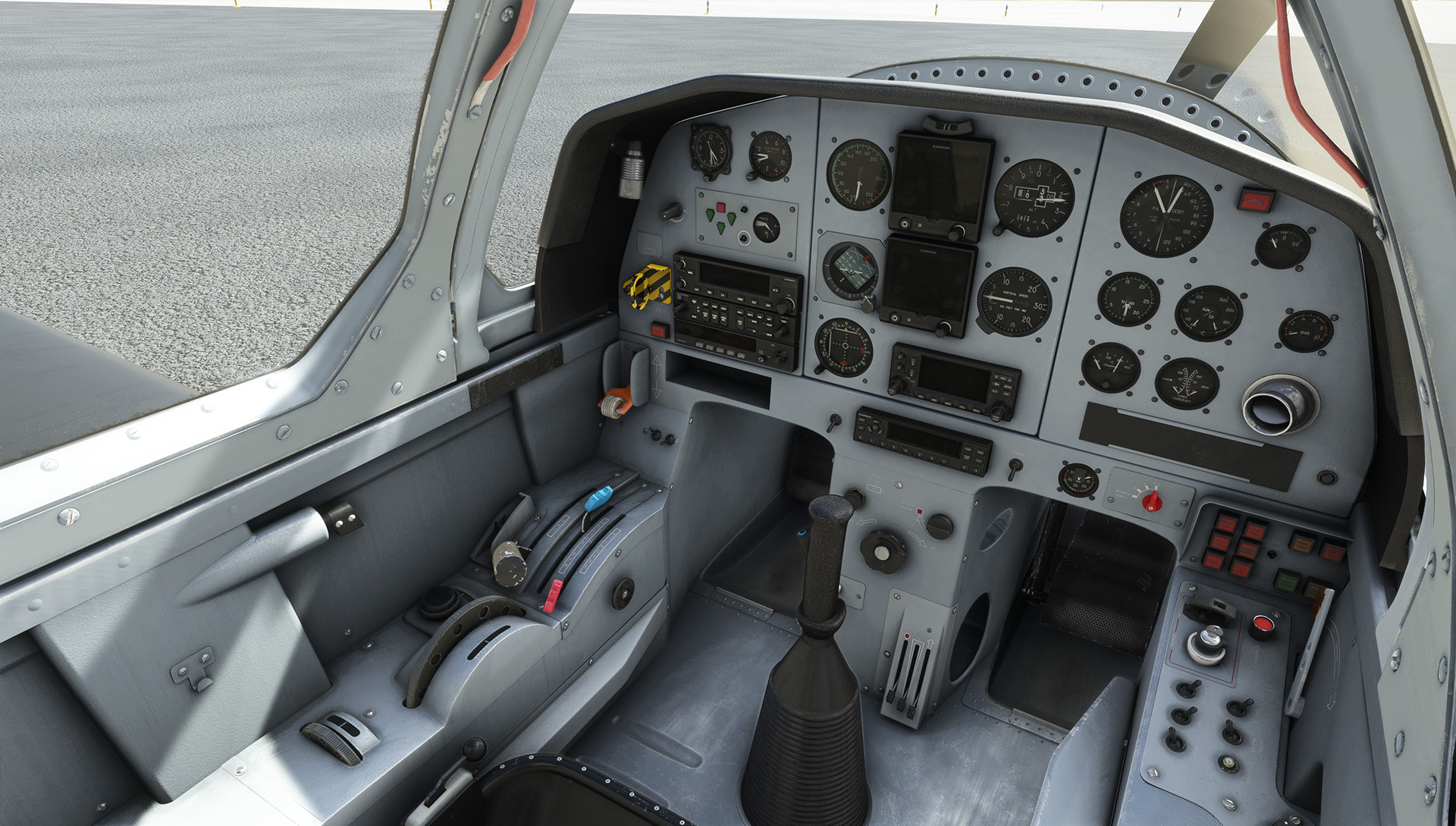 The TB-30 is a two-seat, single-engine military training aircraft built by Socata. It features a tandem cockpit and a retractable gear. It is powered by a six-cylinder, horizontally opposed, air-cooled engine rated at 300 HP.

Our work if based on the civilian-converted version with all the modern avionics you will need for your navigation.
More than 8,000 code lines have been written to enrich the various onboard systems: G5 PFD and HSI, audio panel, radio, electronic flight bag, etc.
All systems (electrical, fuel, hydraulic, etc) have been accurately reproduced. Flight model was built jointly with real TB-30 pilots we had the chance to meet.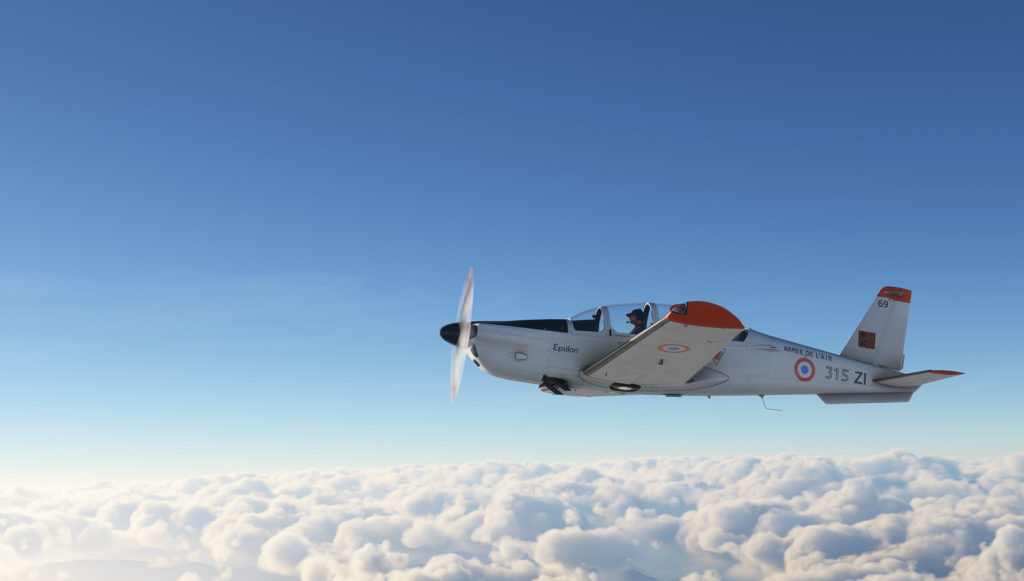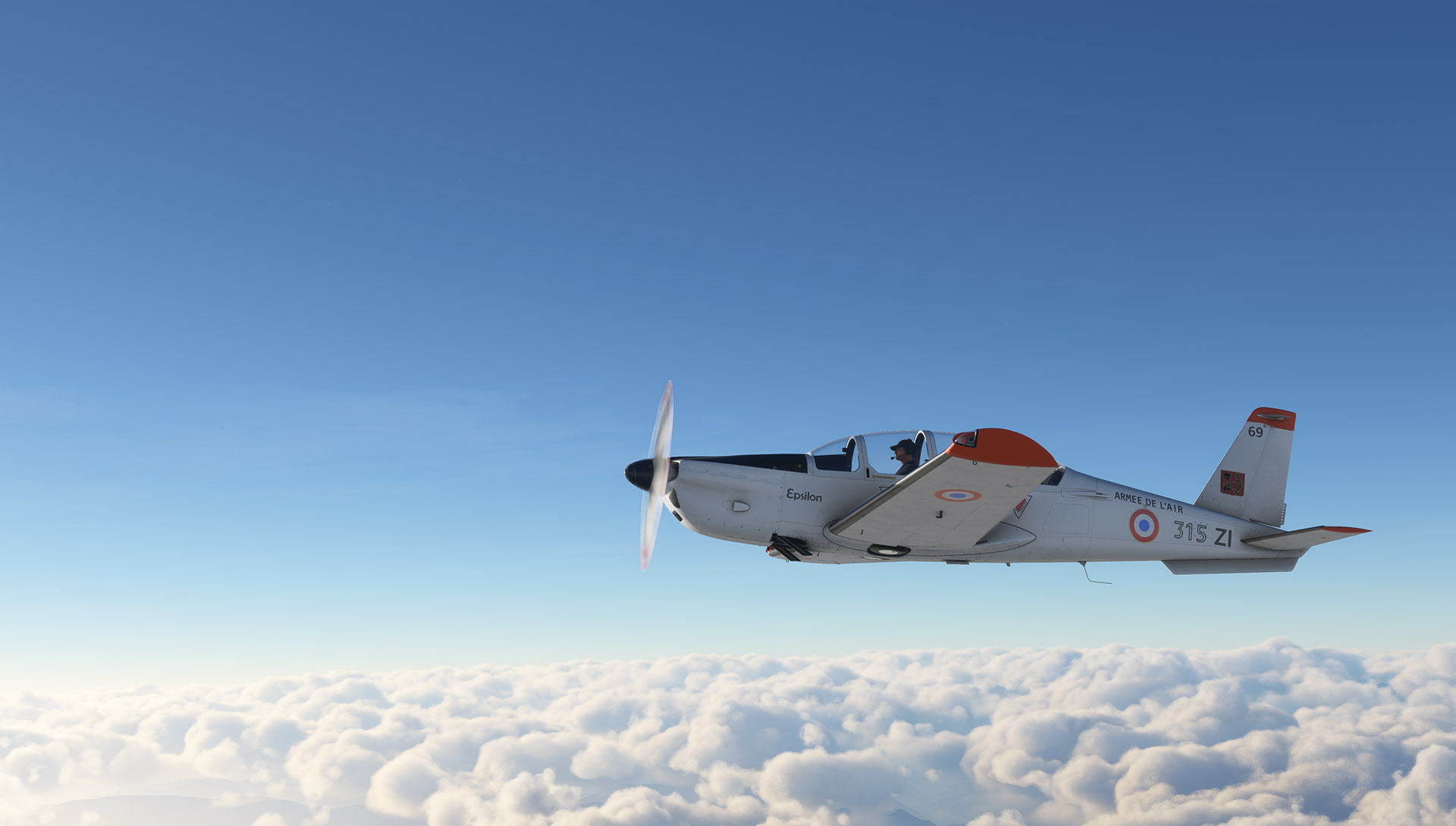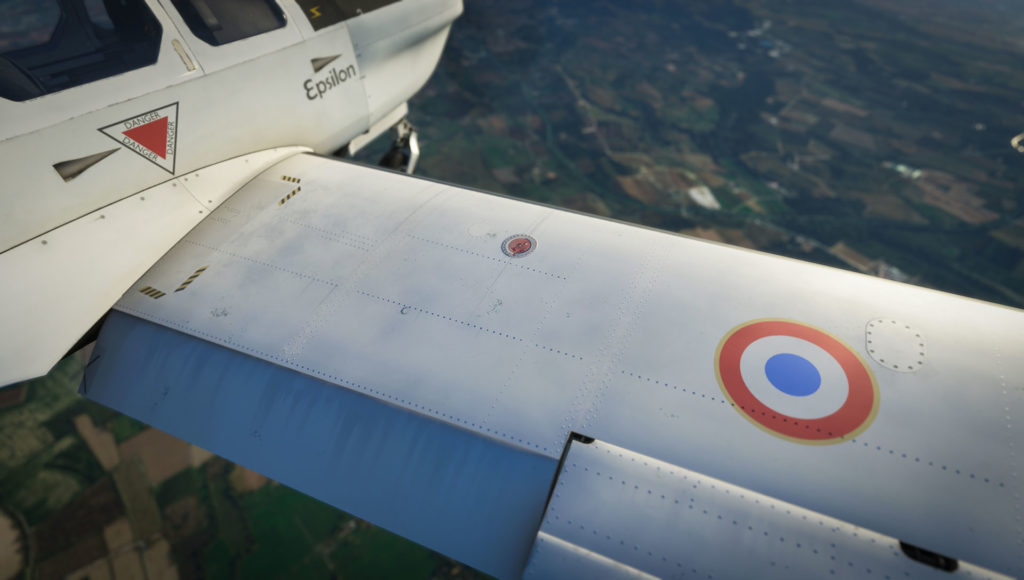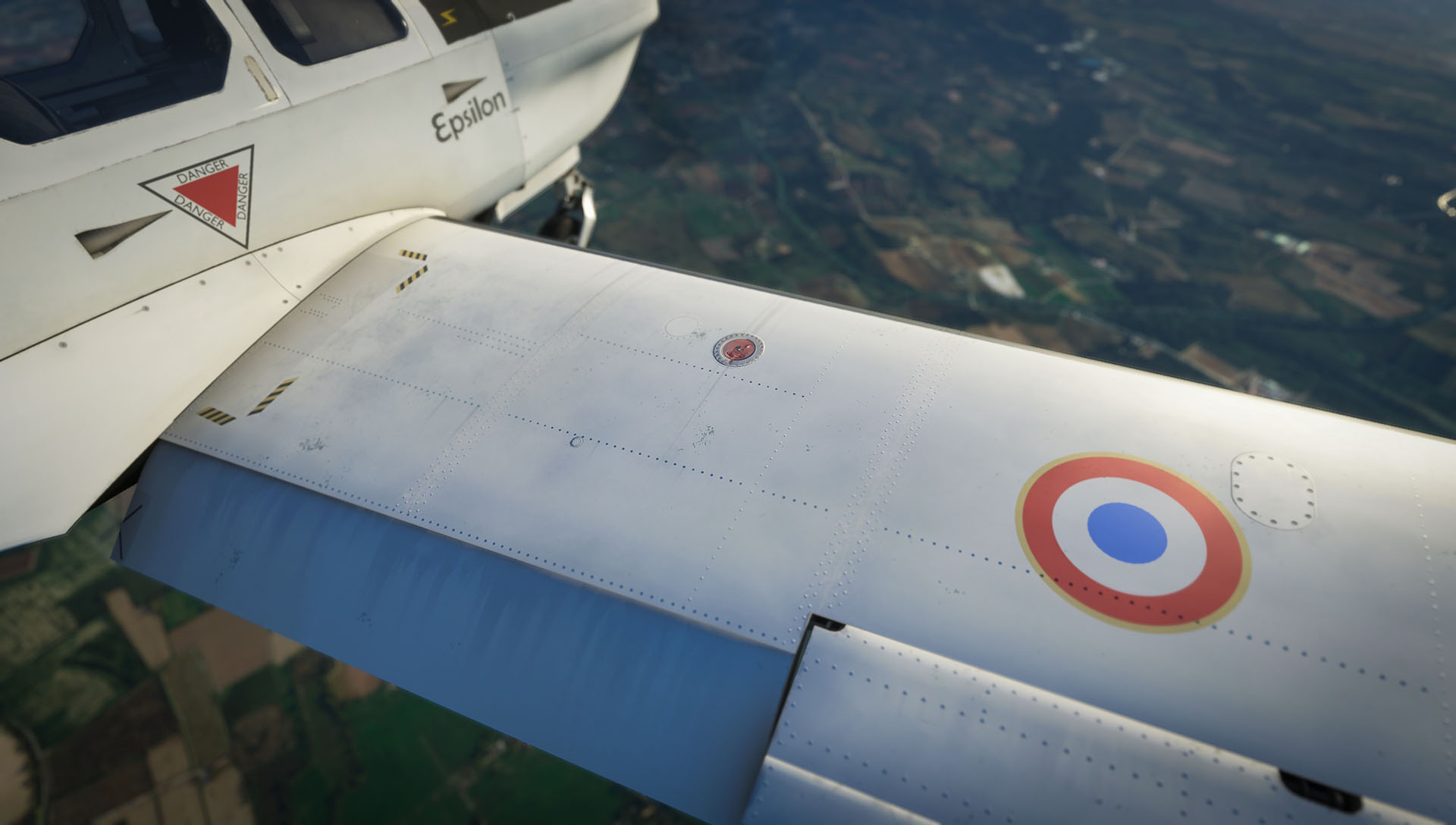 You will discover a versatile plane, recognized for its stability during a calm flight, but still very enjoyable and responsive as soon as you begin aerobatic manoeuvres.
Each screw has been reproduced to recreate a detailed 3D model, a step further compared to our previous products. You will find 11 liveries, including the most famous fitted on the Epsilon.
Features:

Highly detailed 3D model.
4k pixels PBR textures.
11 liveries, including Cartouche Doré aerobatic patrol.
Accurate flight dynamics studied during real flights and built with TB-30 pilots.
High definition audio recorded on the real aircraft, for both exterior and interior sounds.
Fully operational front and rear stations.
Night flight and IFR capabilities.
Custom avionics with dual G5 display.
GTN 650 integration (both PMS50 and TDS versions).
GNC 255 radio.
GMA 340 audio panel.
KR 87 DME unit.
GTX 355 transponder.
Custom EFB (Electronic Flight Bag) to manage aircraft settings.
Fully simulated electrical system with each circuit breaker operational.
Realistic interior and exterior lighting.
Custom hydraulic system with simulated failures.
Functional smoke system.
Windshield effects.
Reproduced front and rear canopies cinematic.
Interactive checklists with copilot actions.
AI compatible.
Comprehensive flight manual downloadable on our website.
Paintkit to download on our website.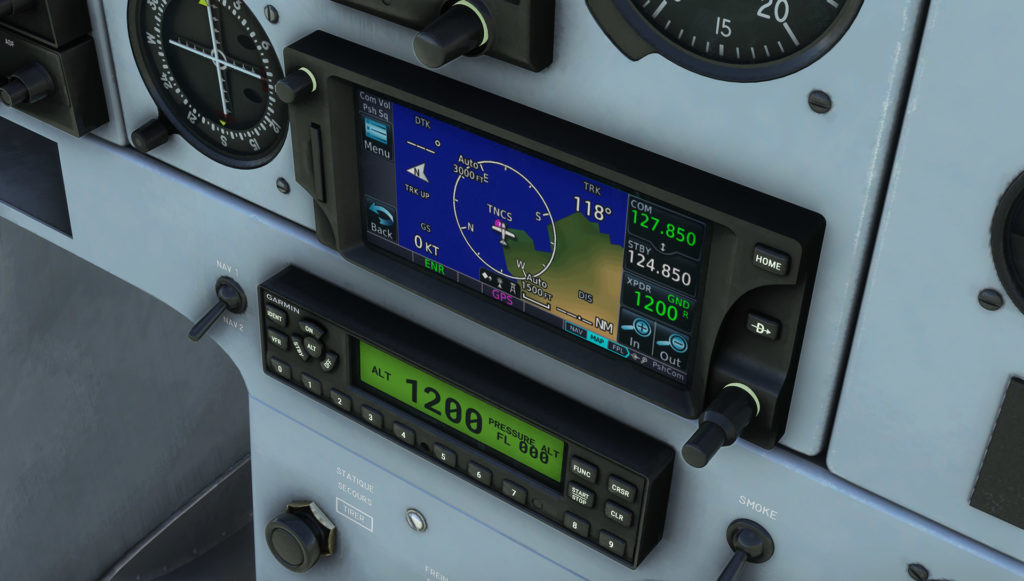 We are proud to have been working with PMS50 and TDS Sim Software to implement their GTN GPS into our aircraft.
You have all you need in hands to plan your next IFR flight.
You can find the flight manual and other resources in the resources section.
Now available on Microsoft Marketplace, SimMarket and Orbx Central.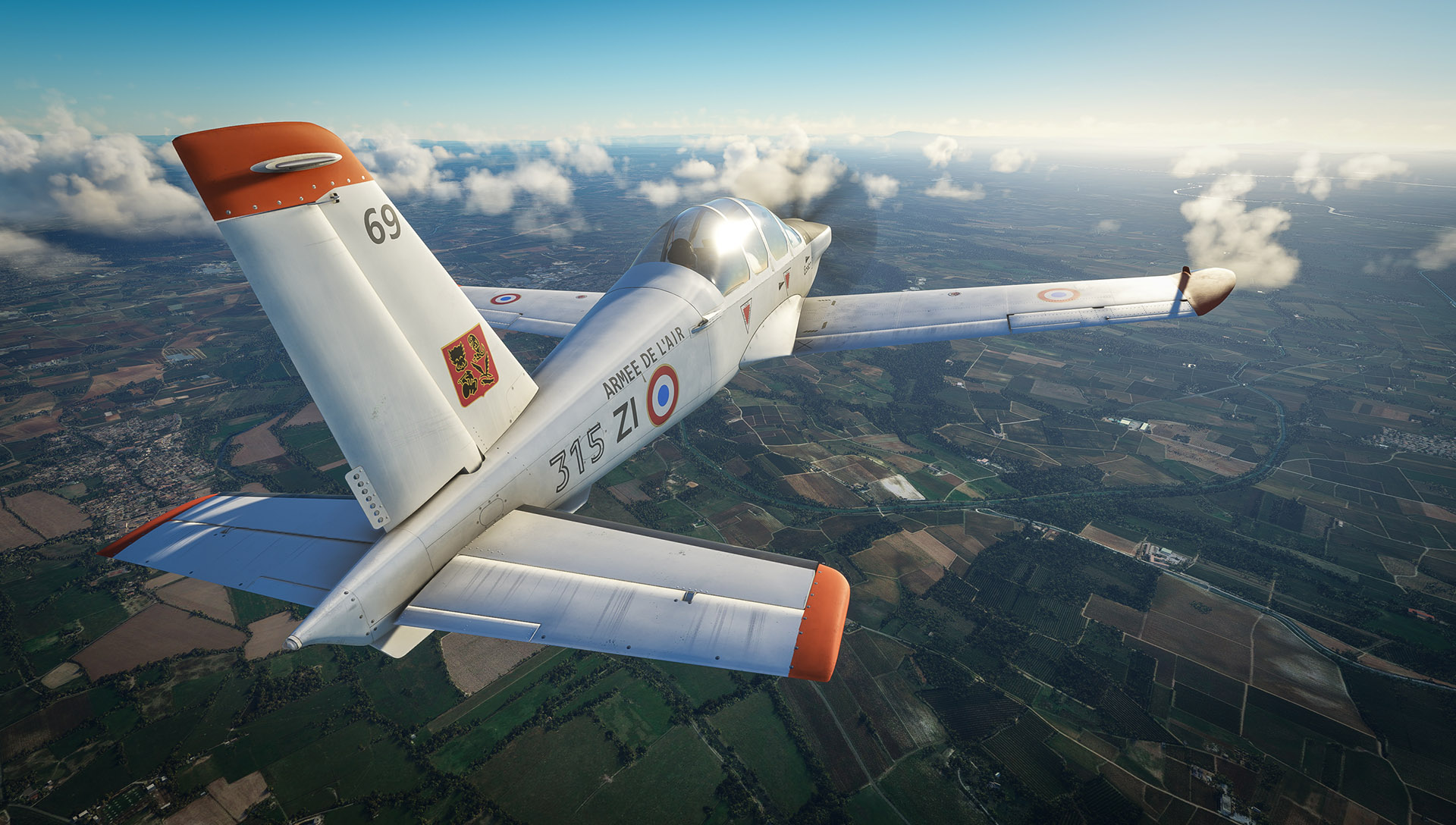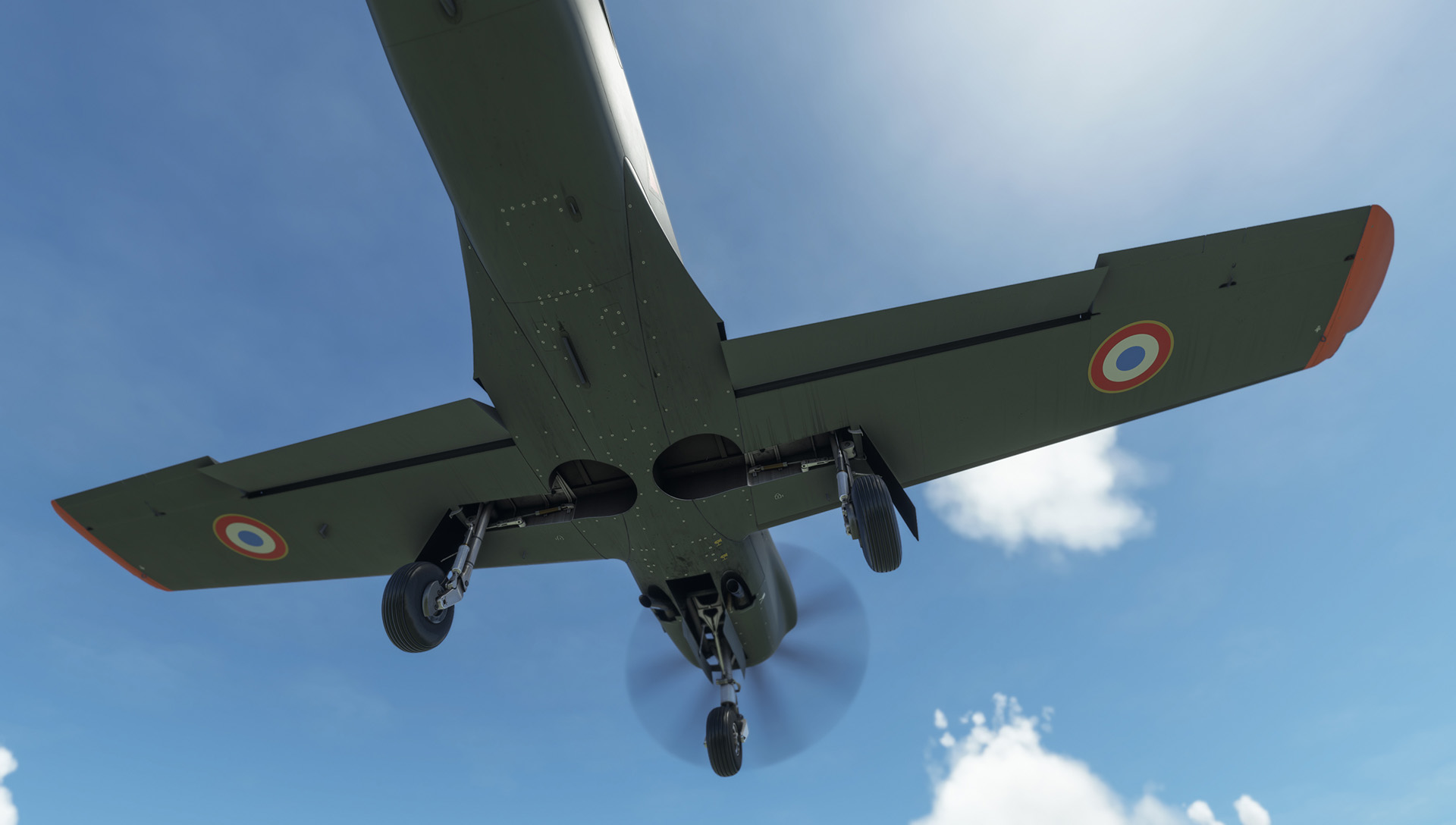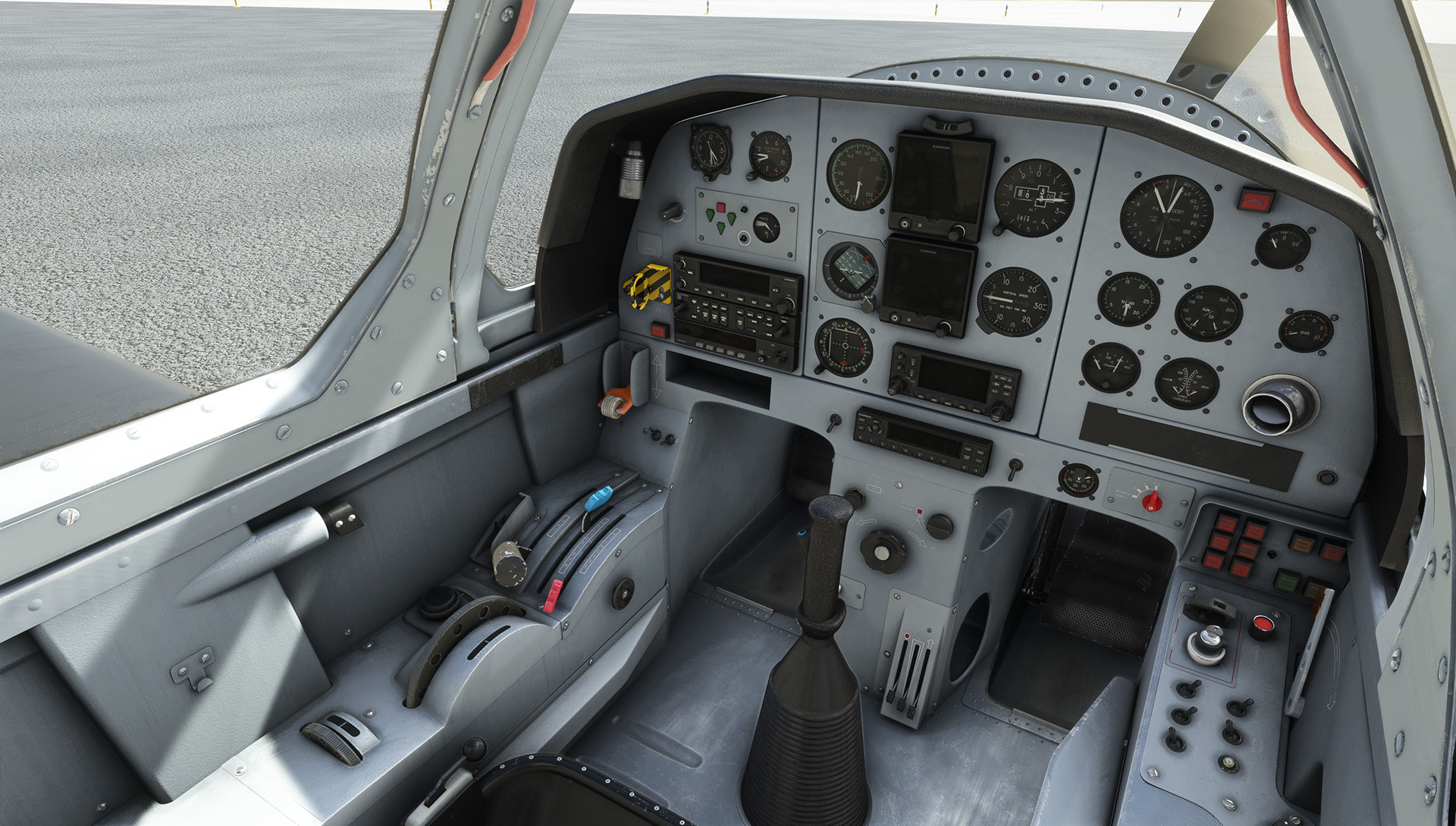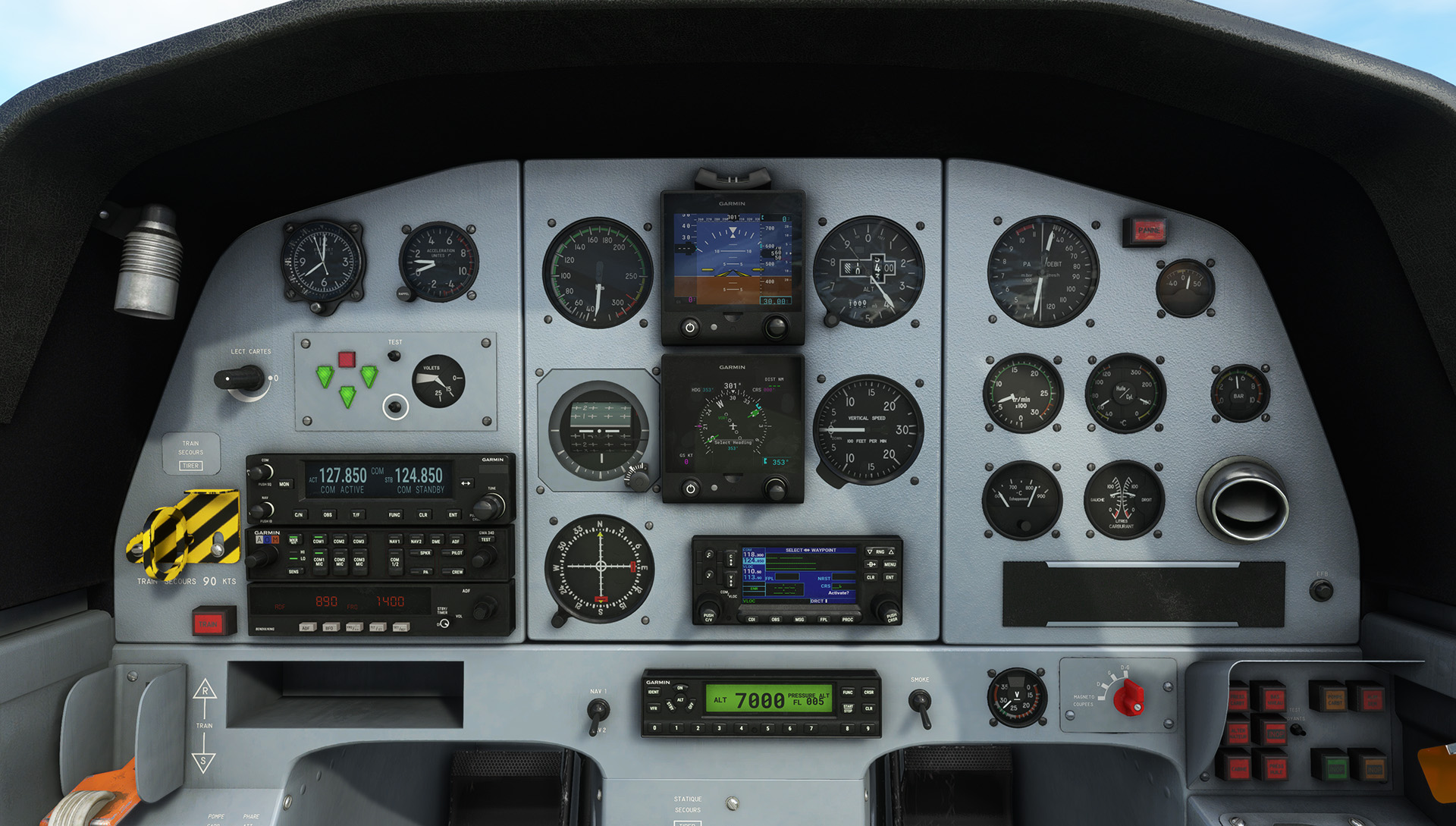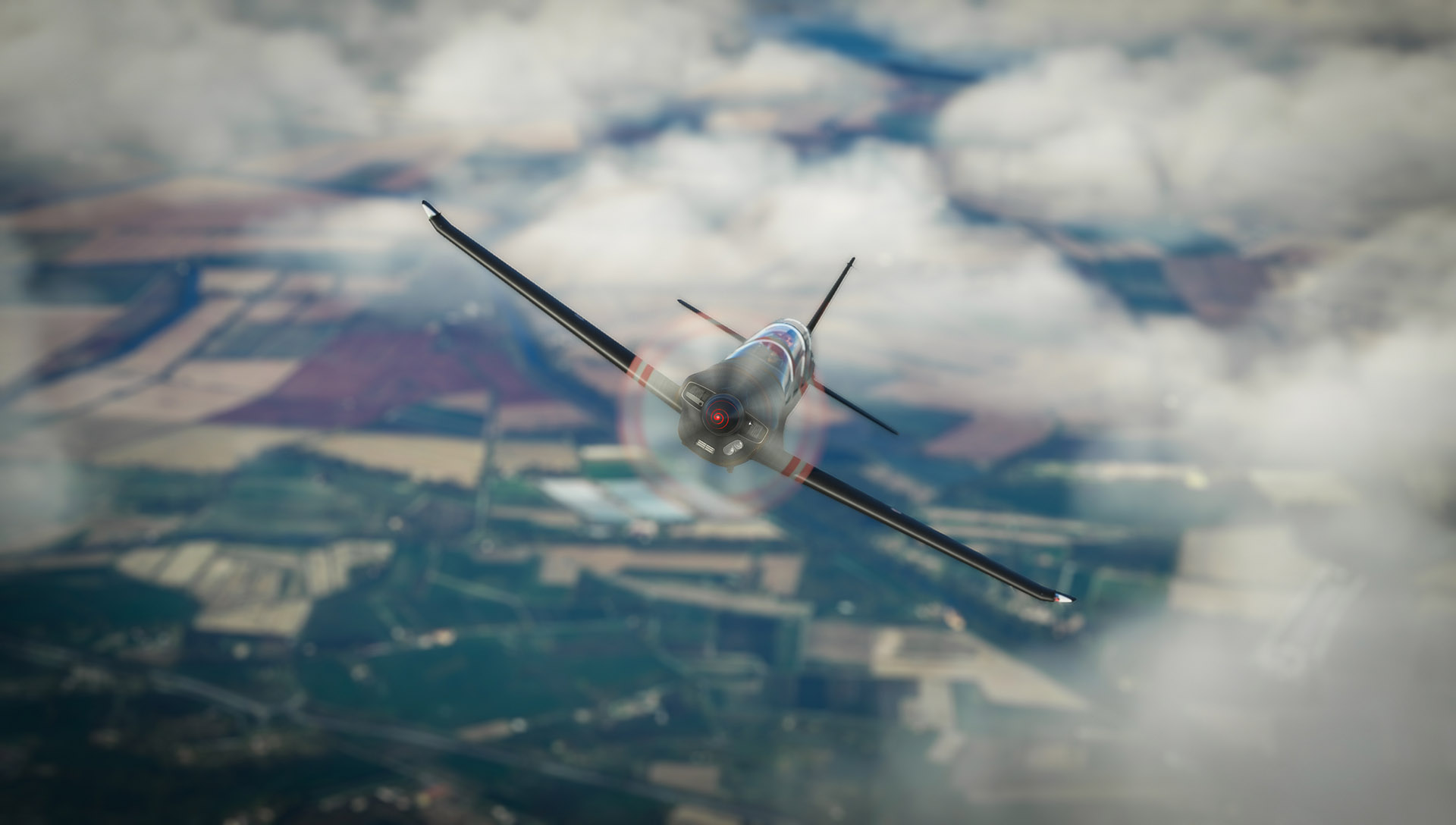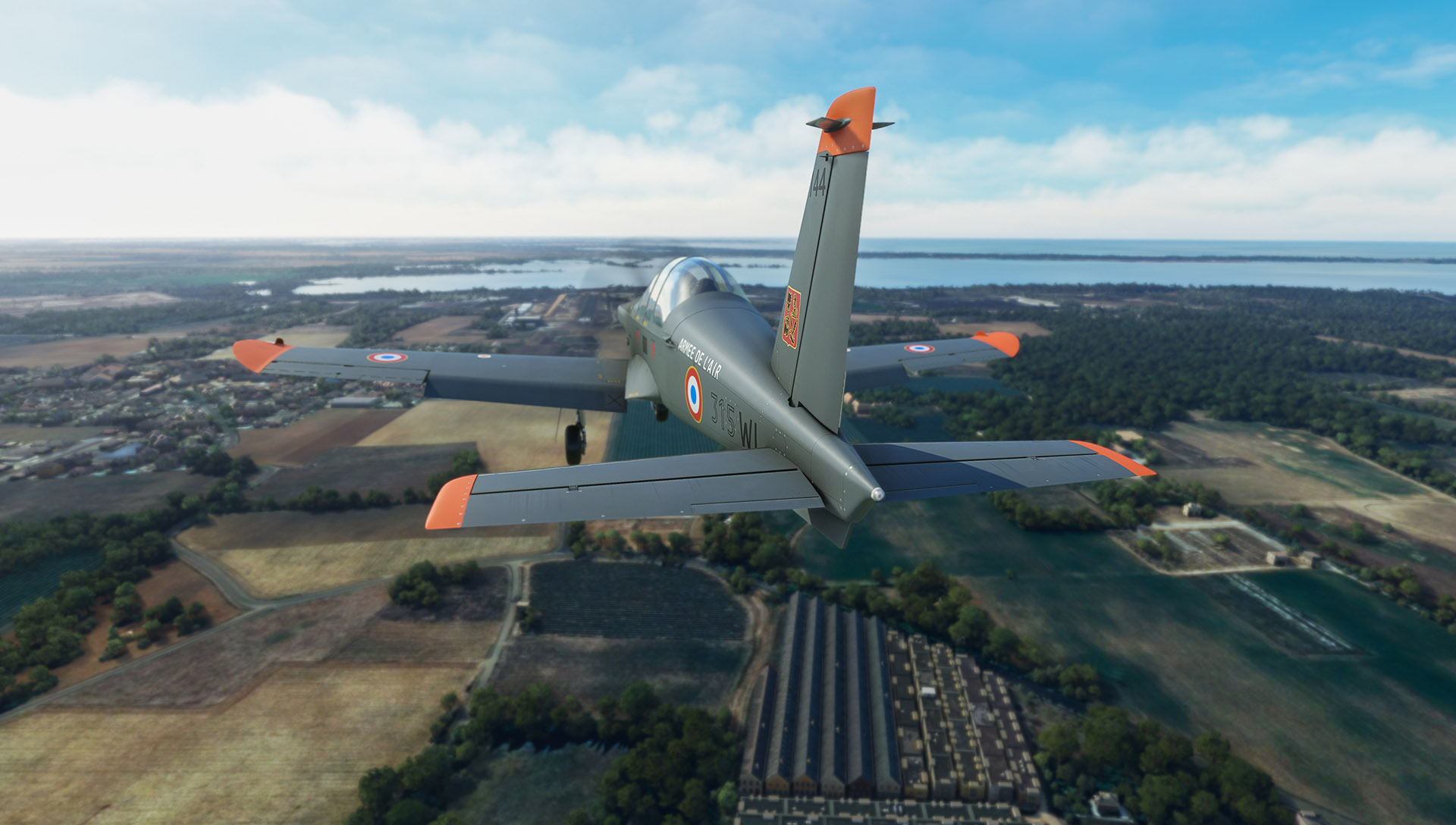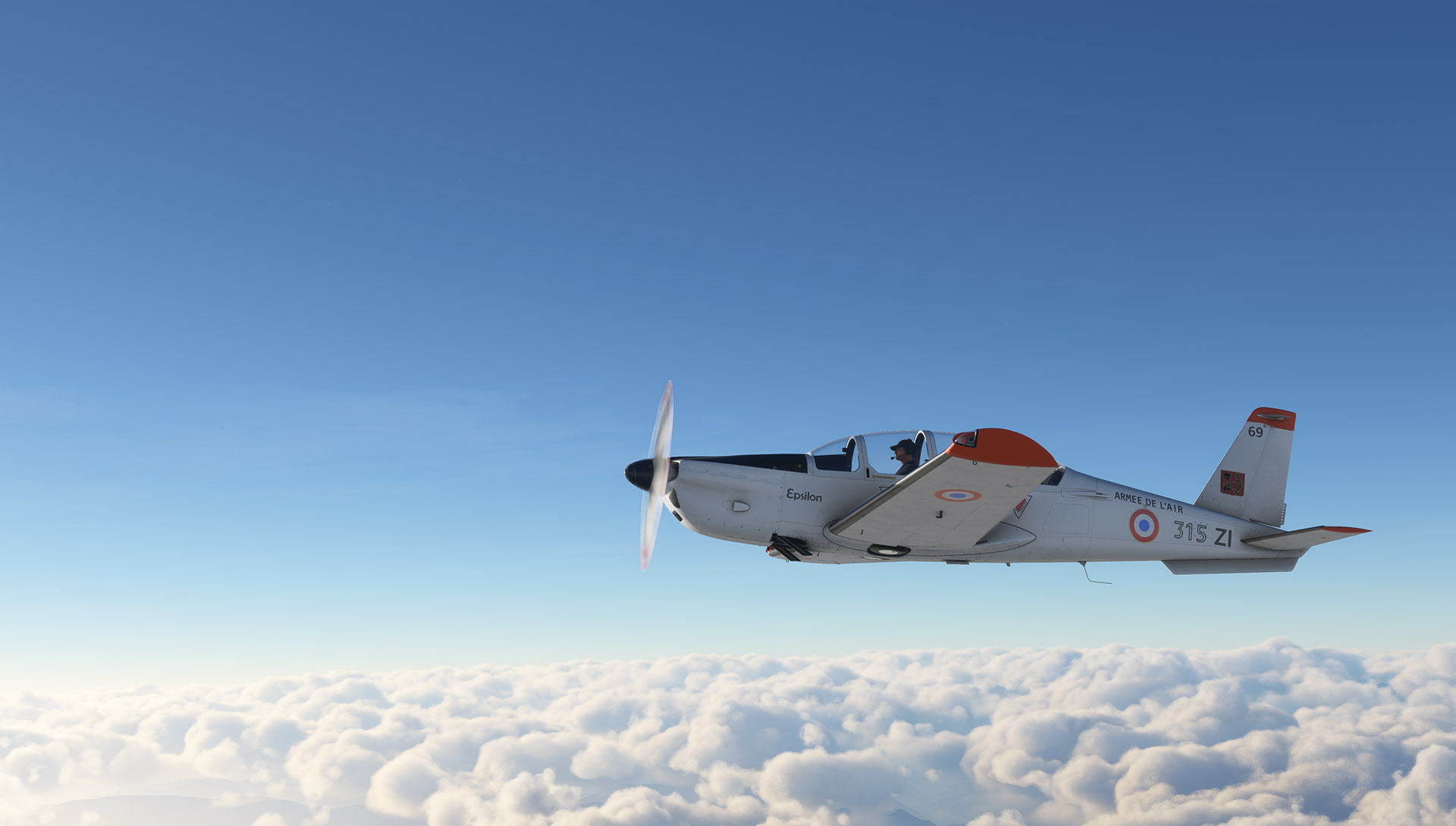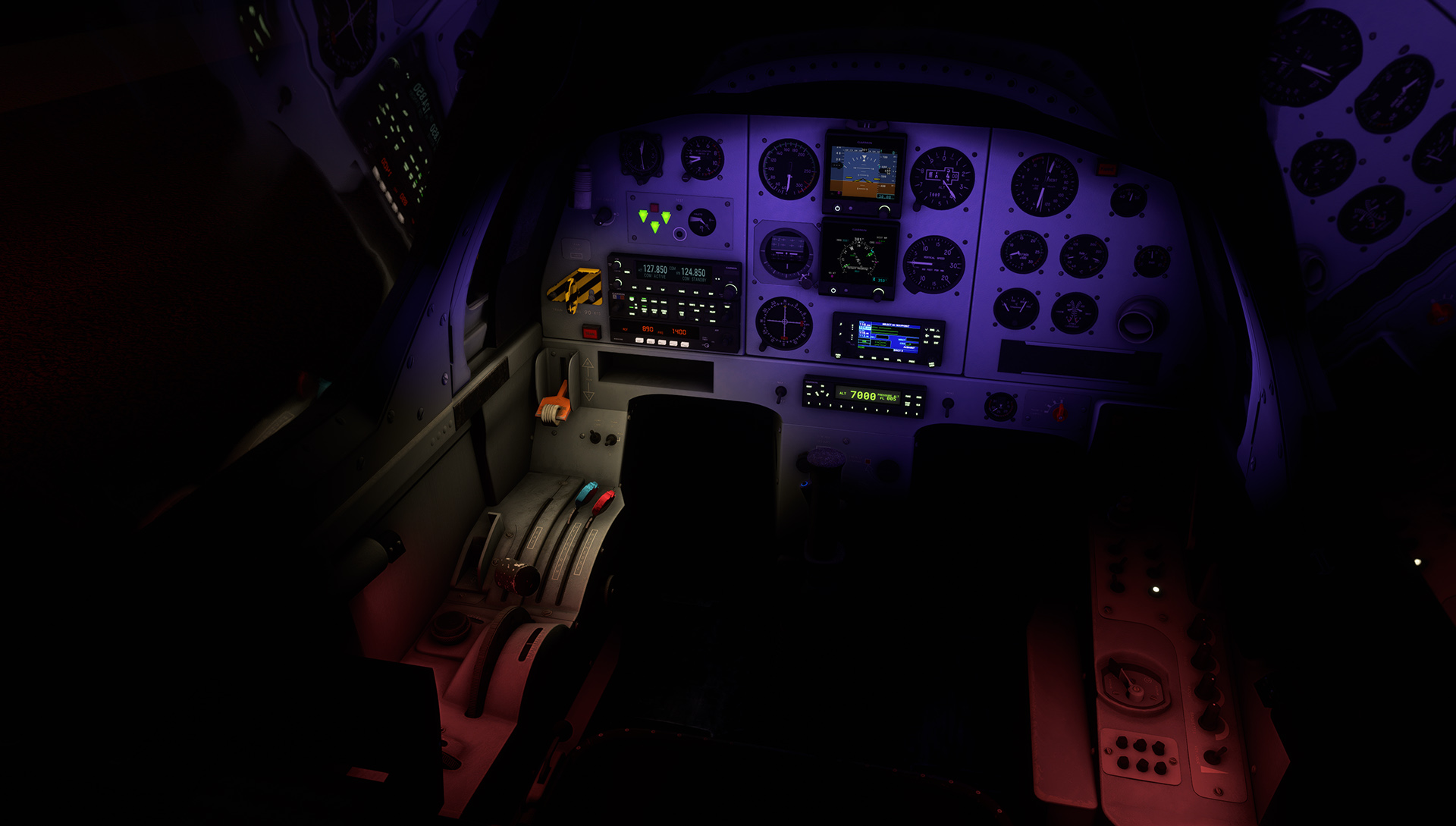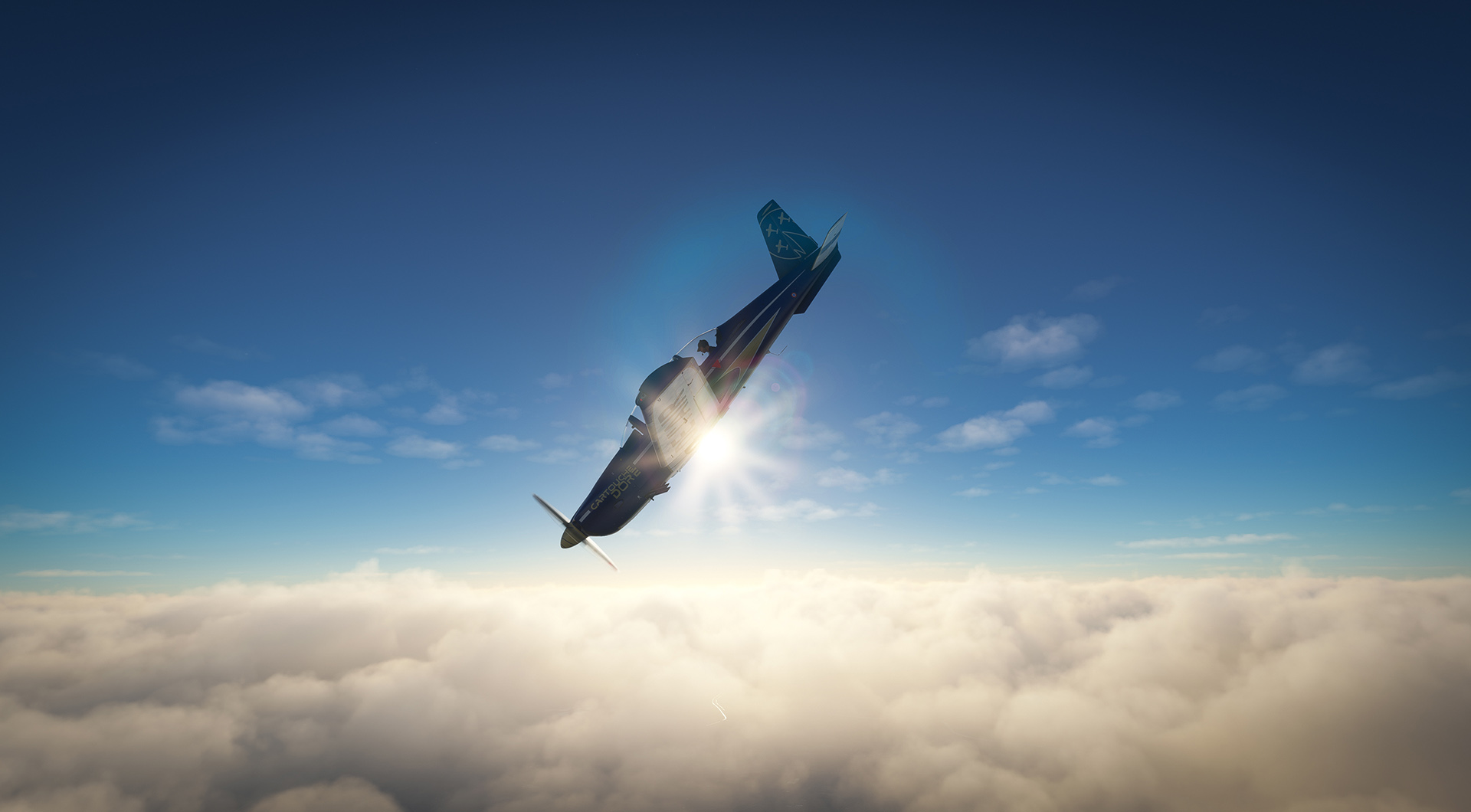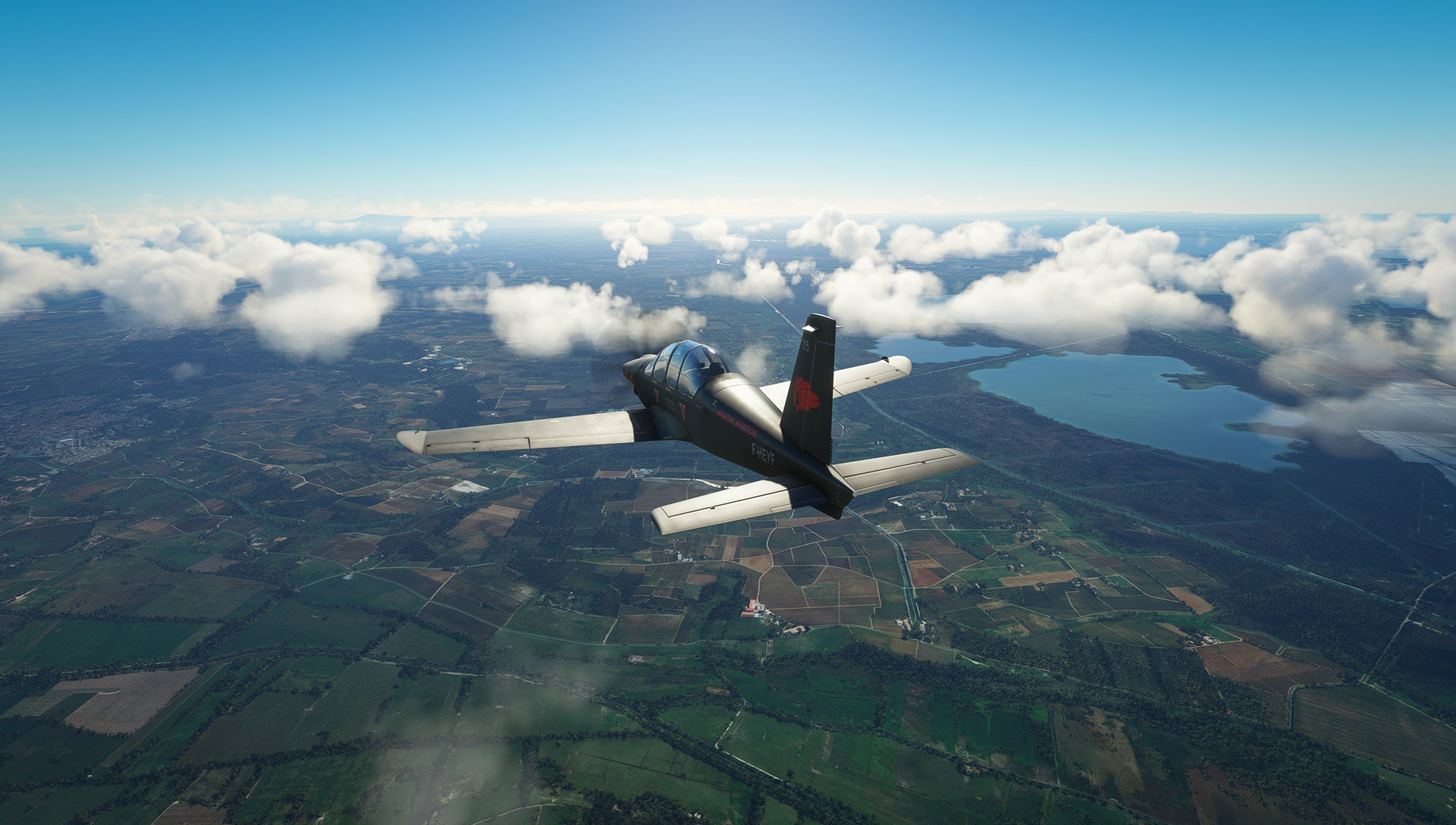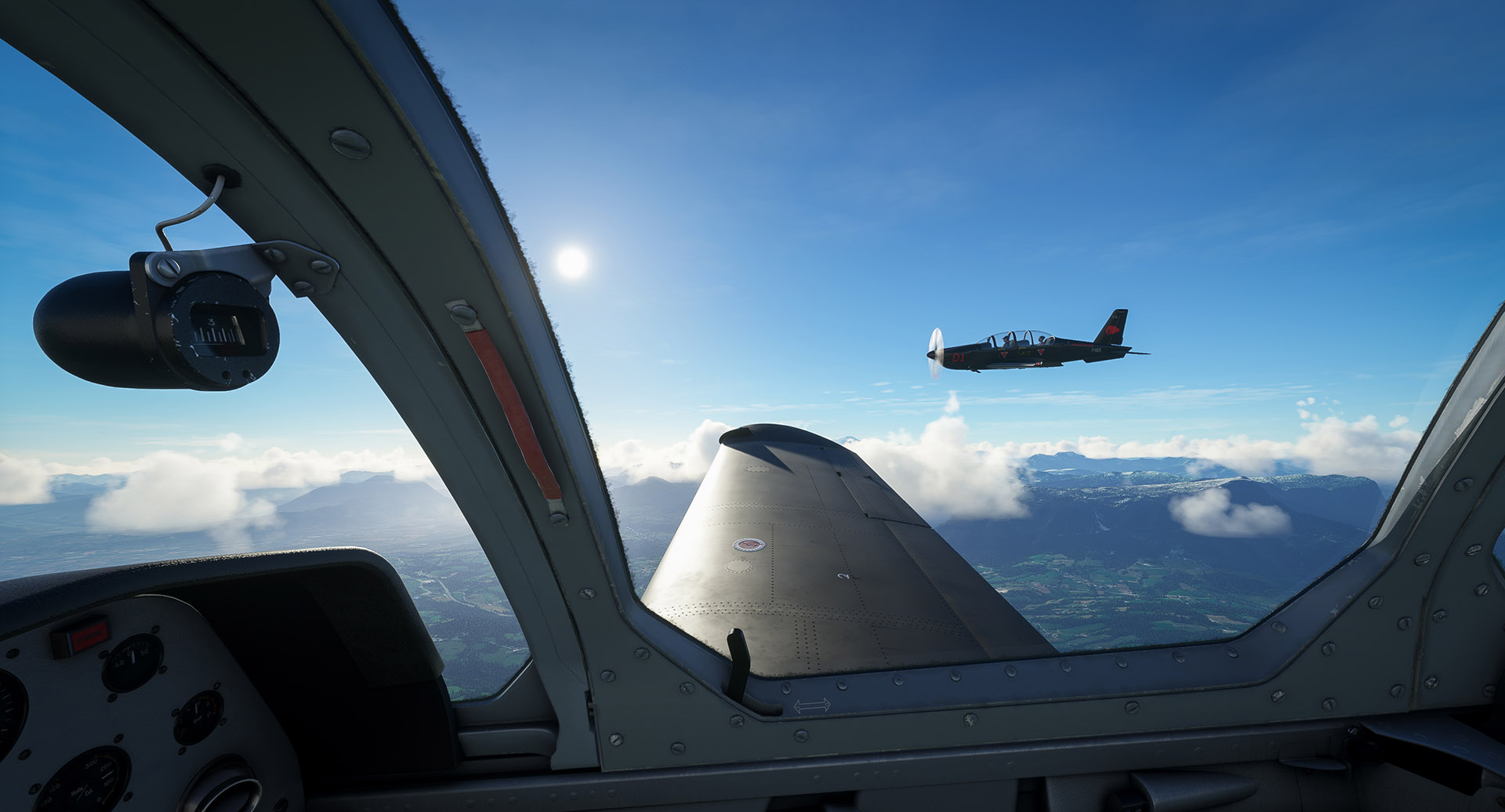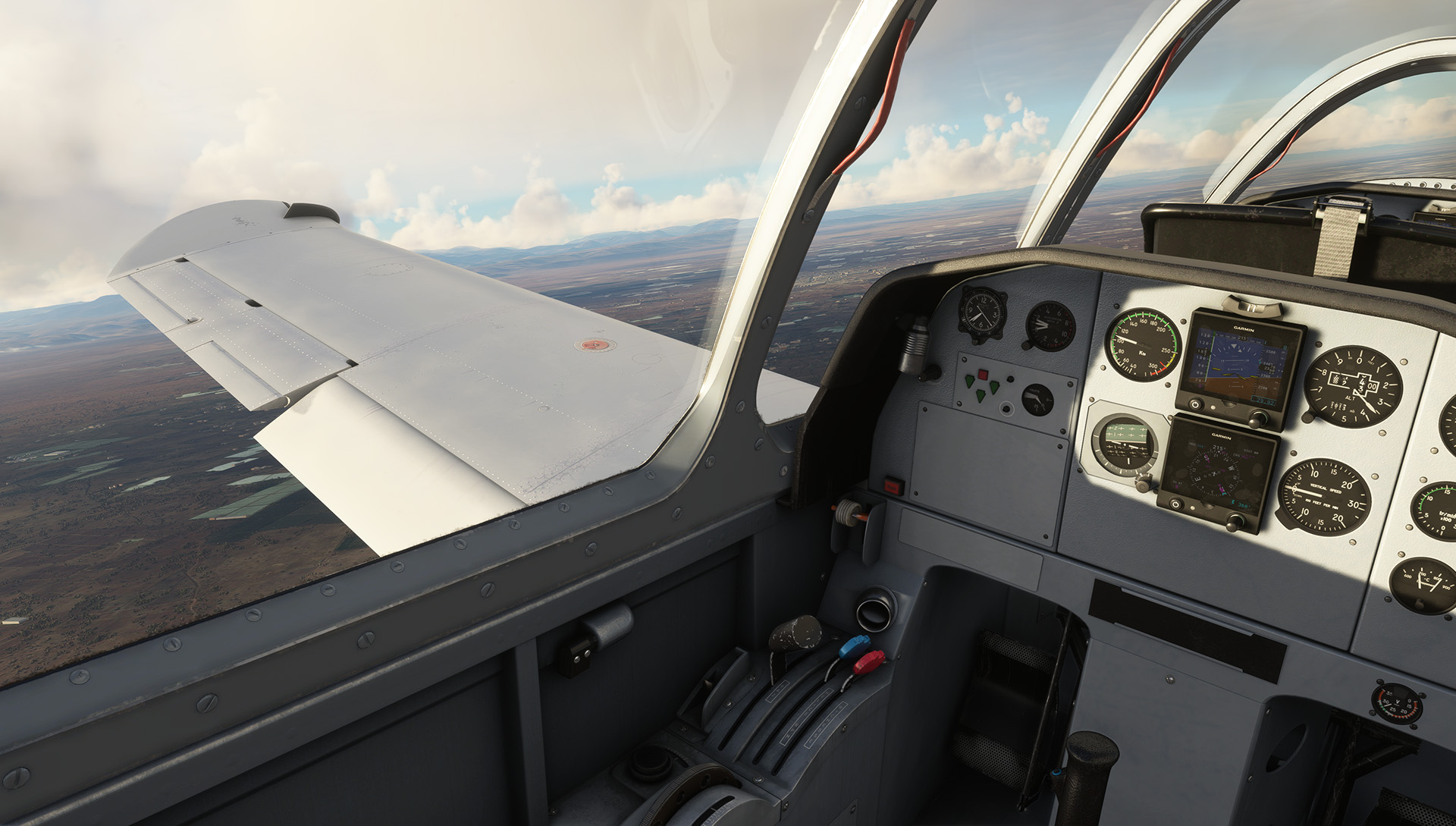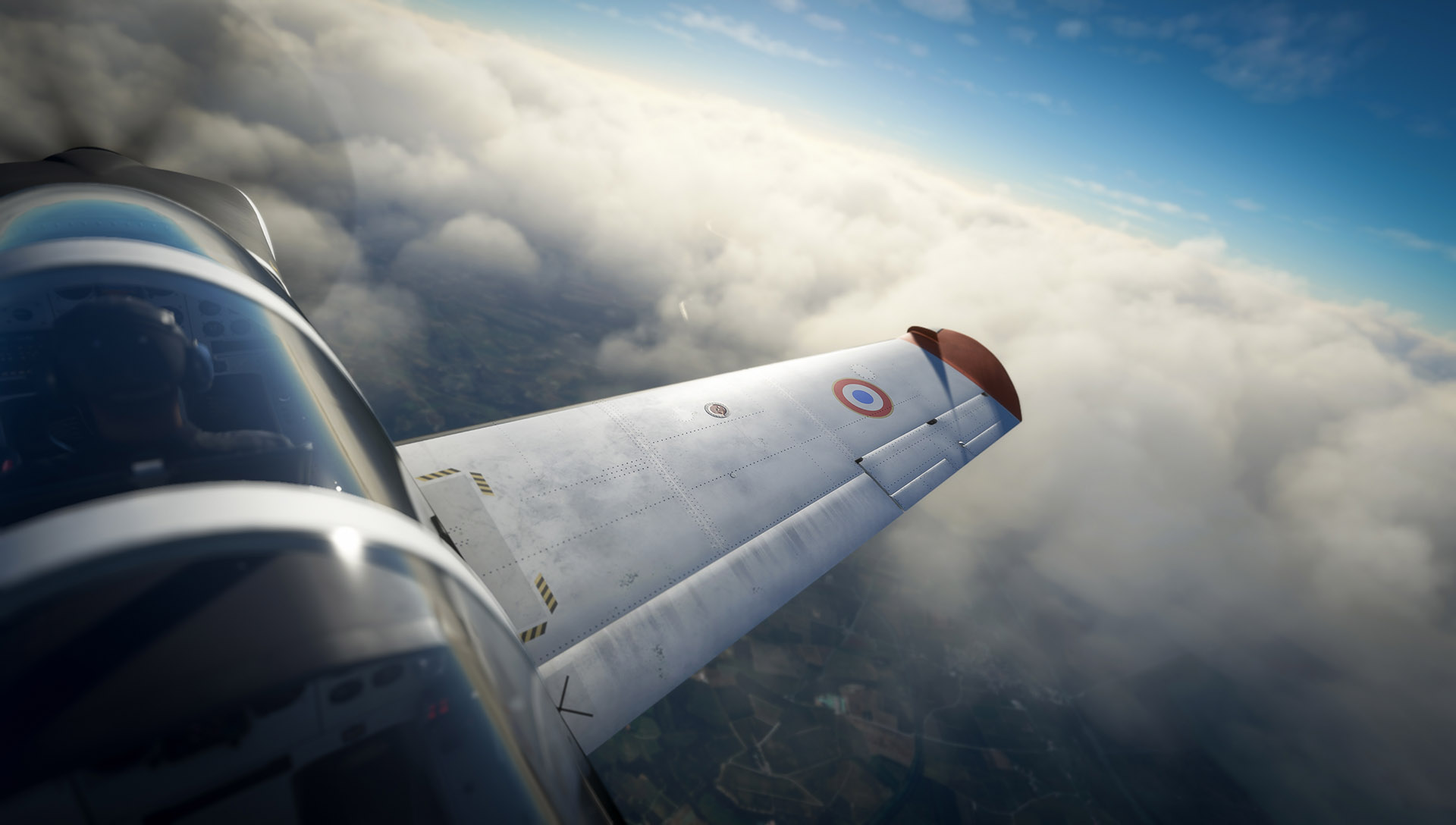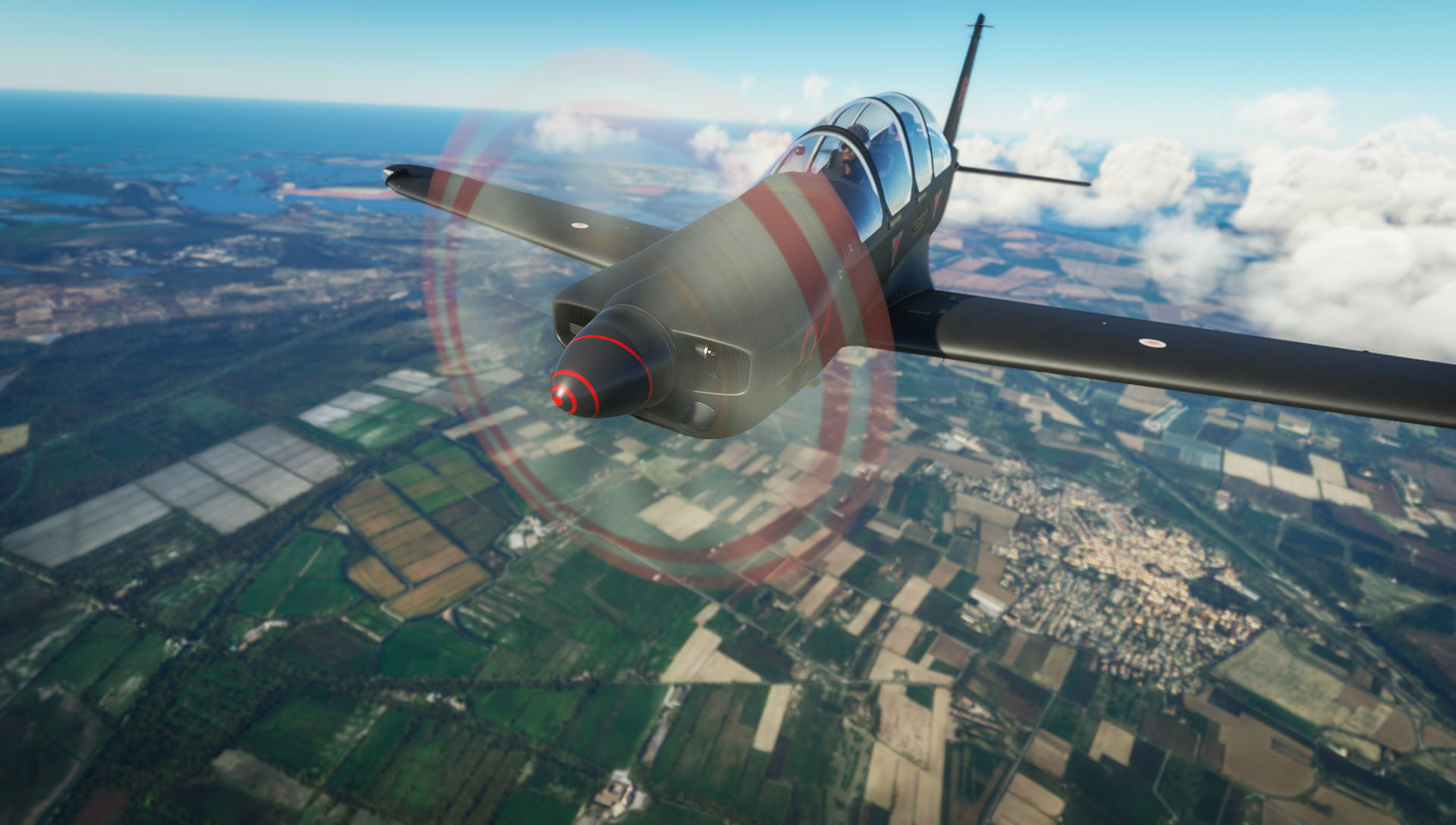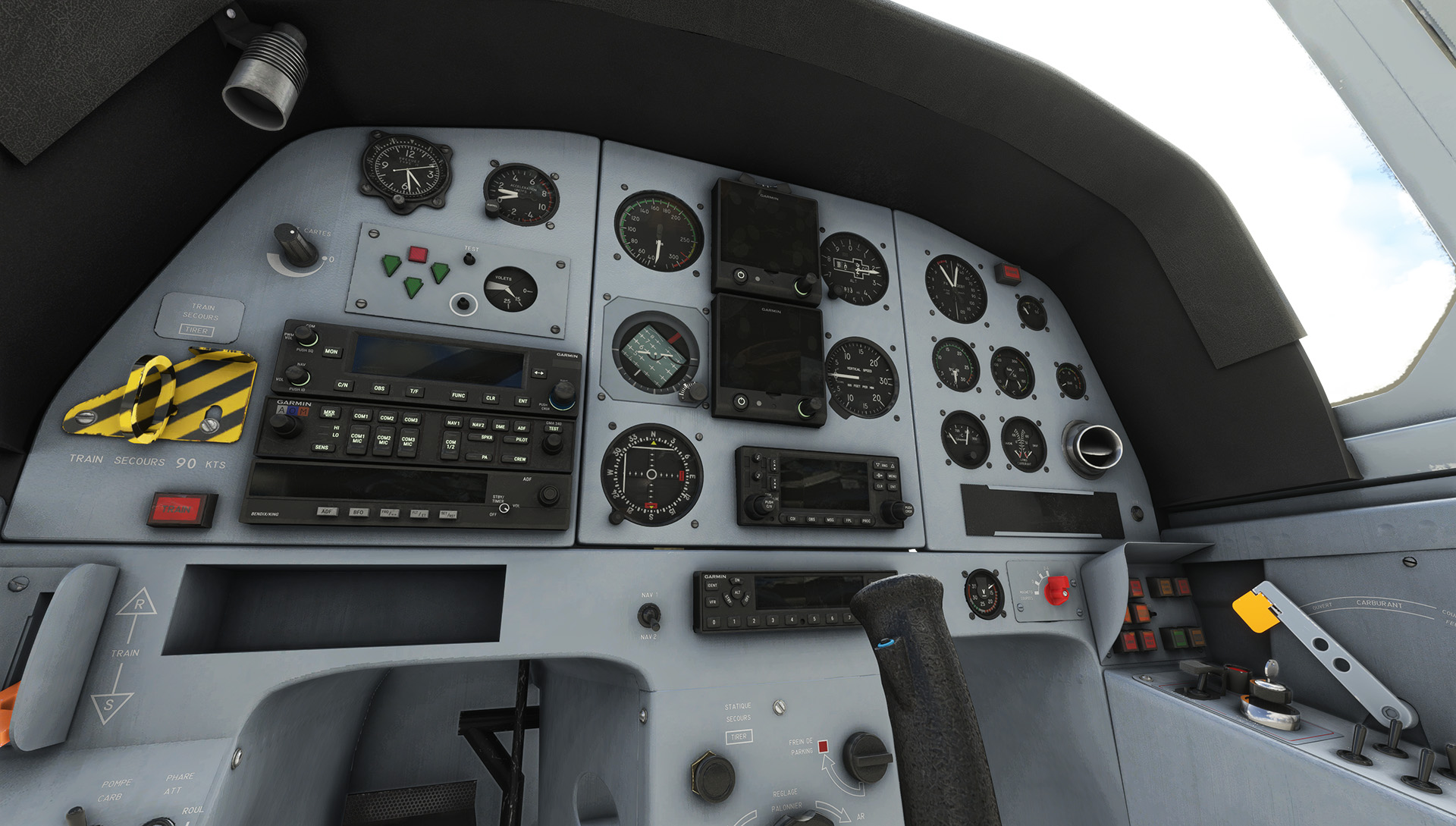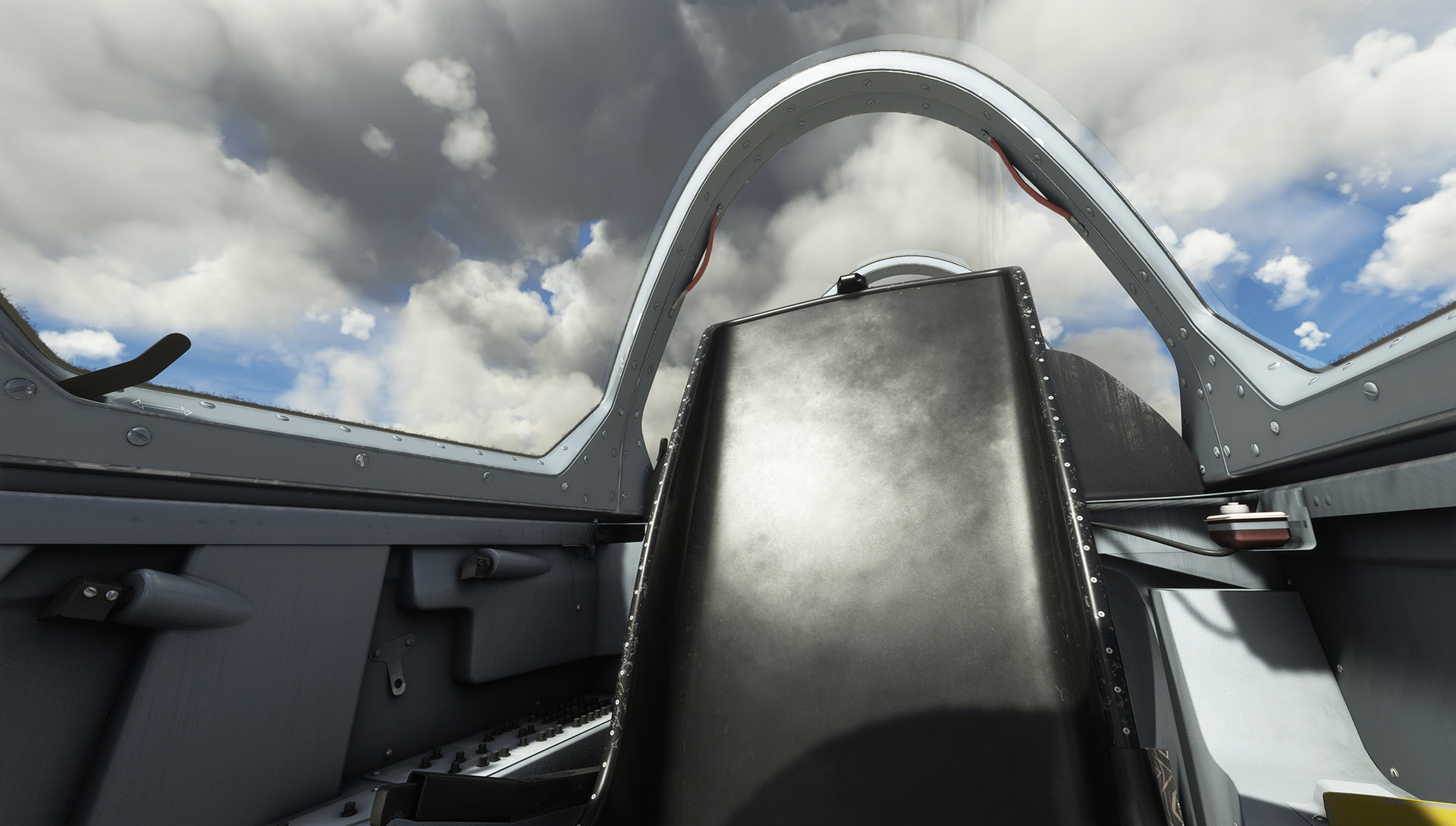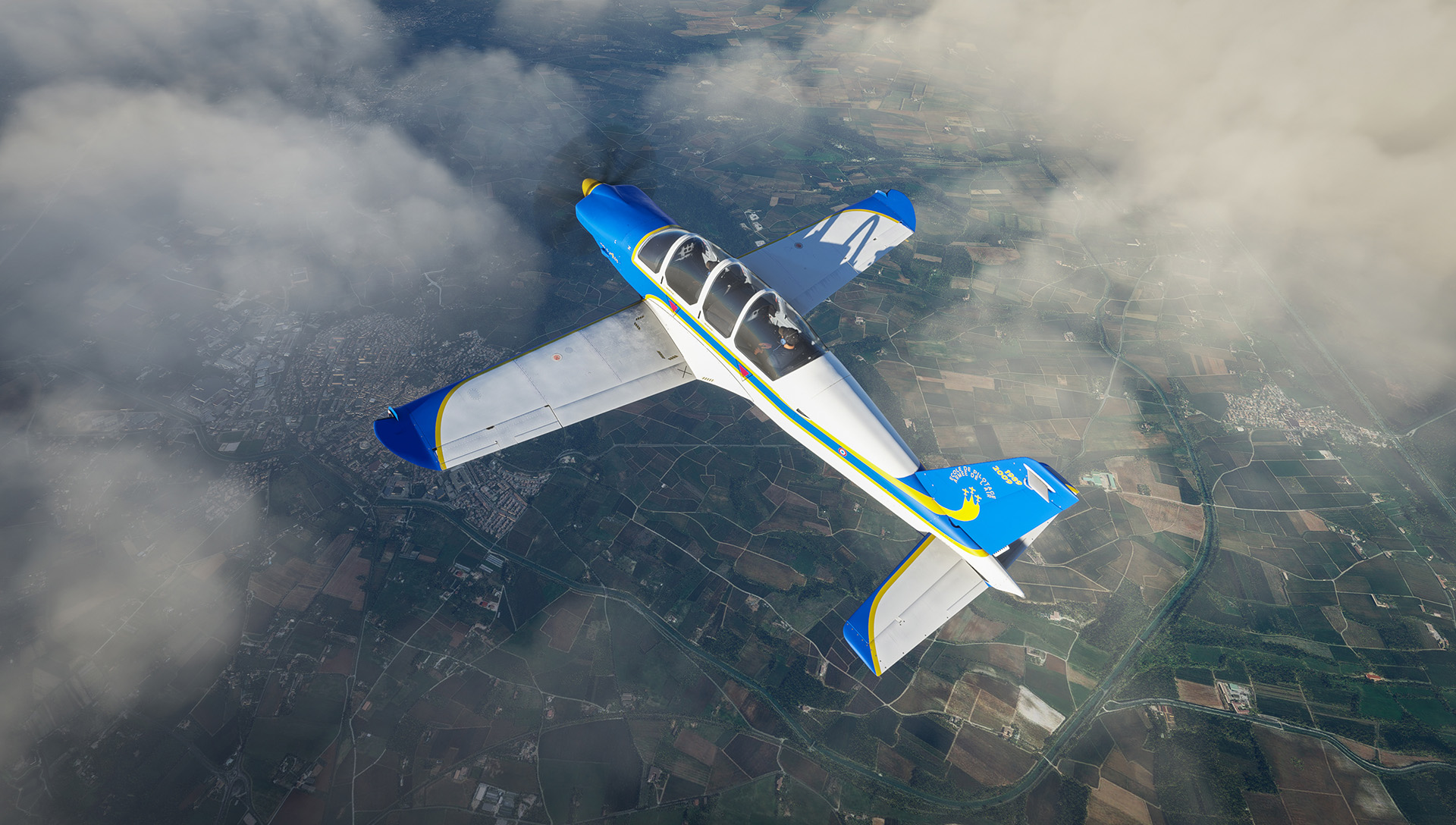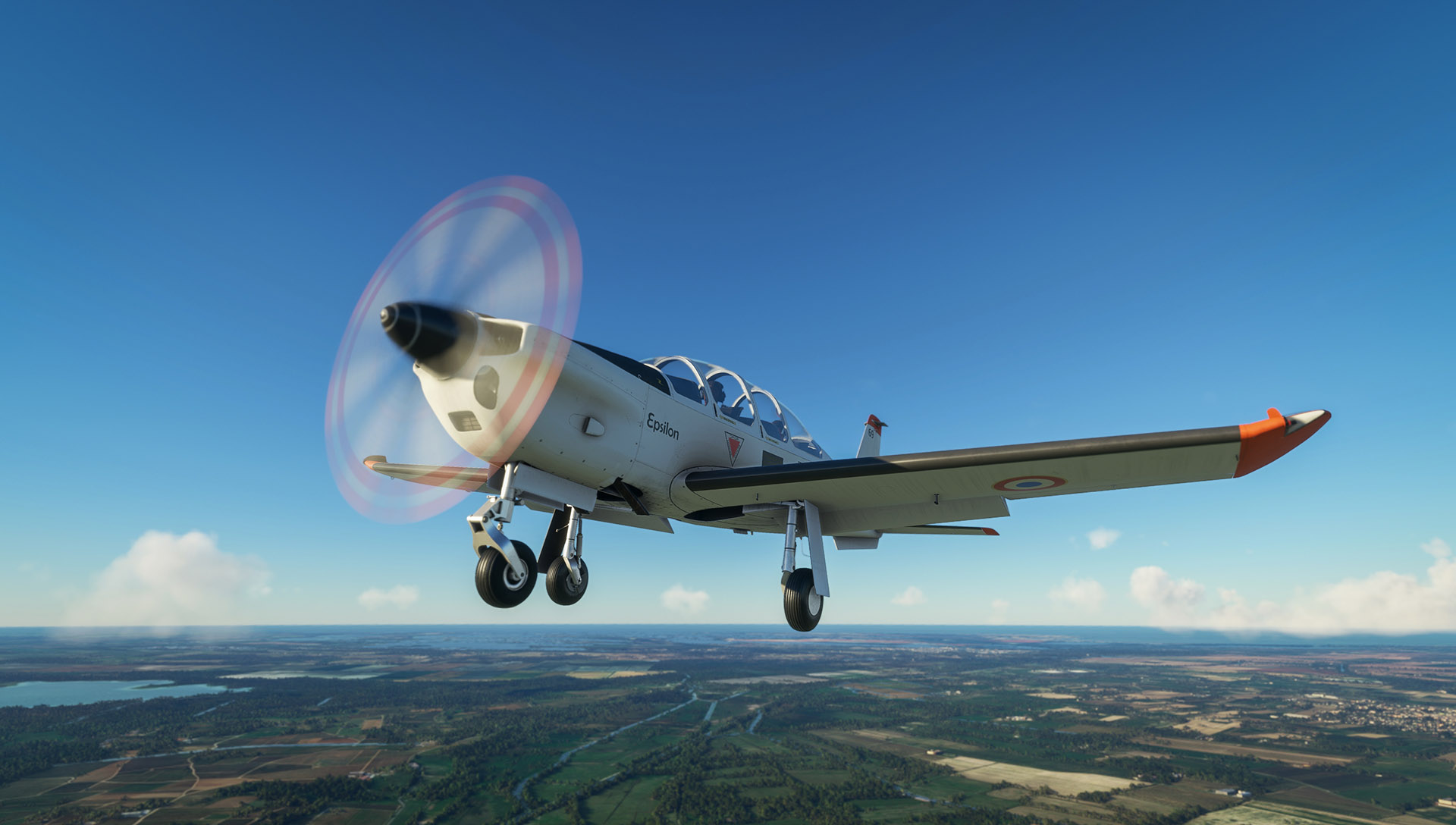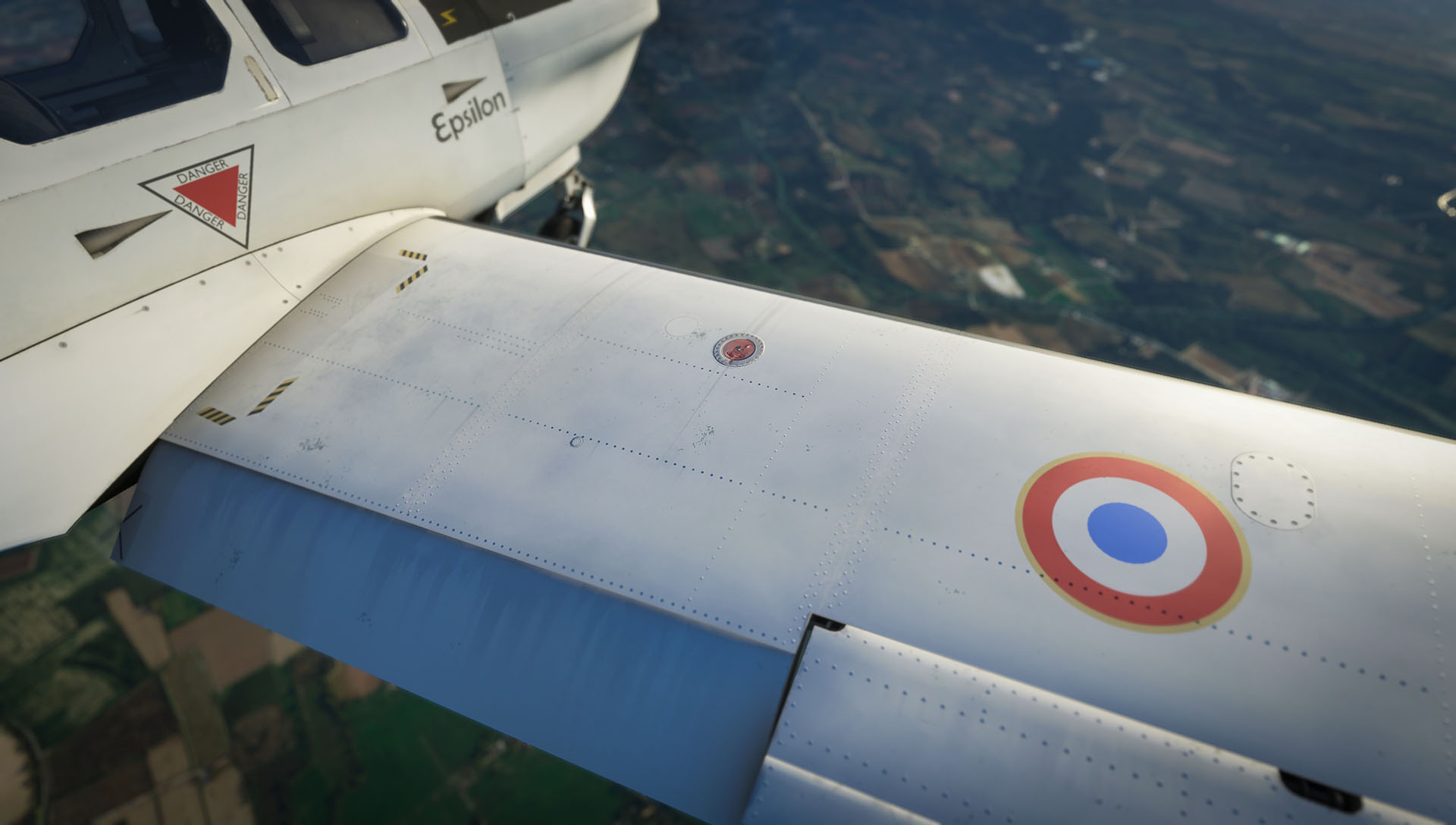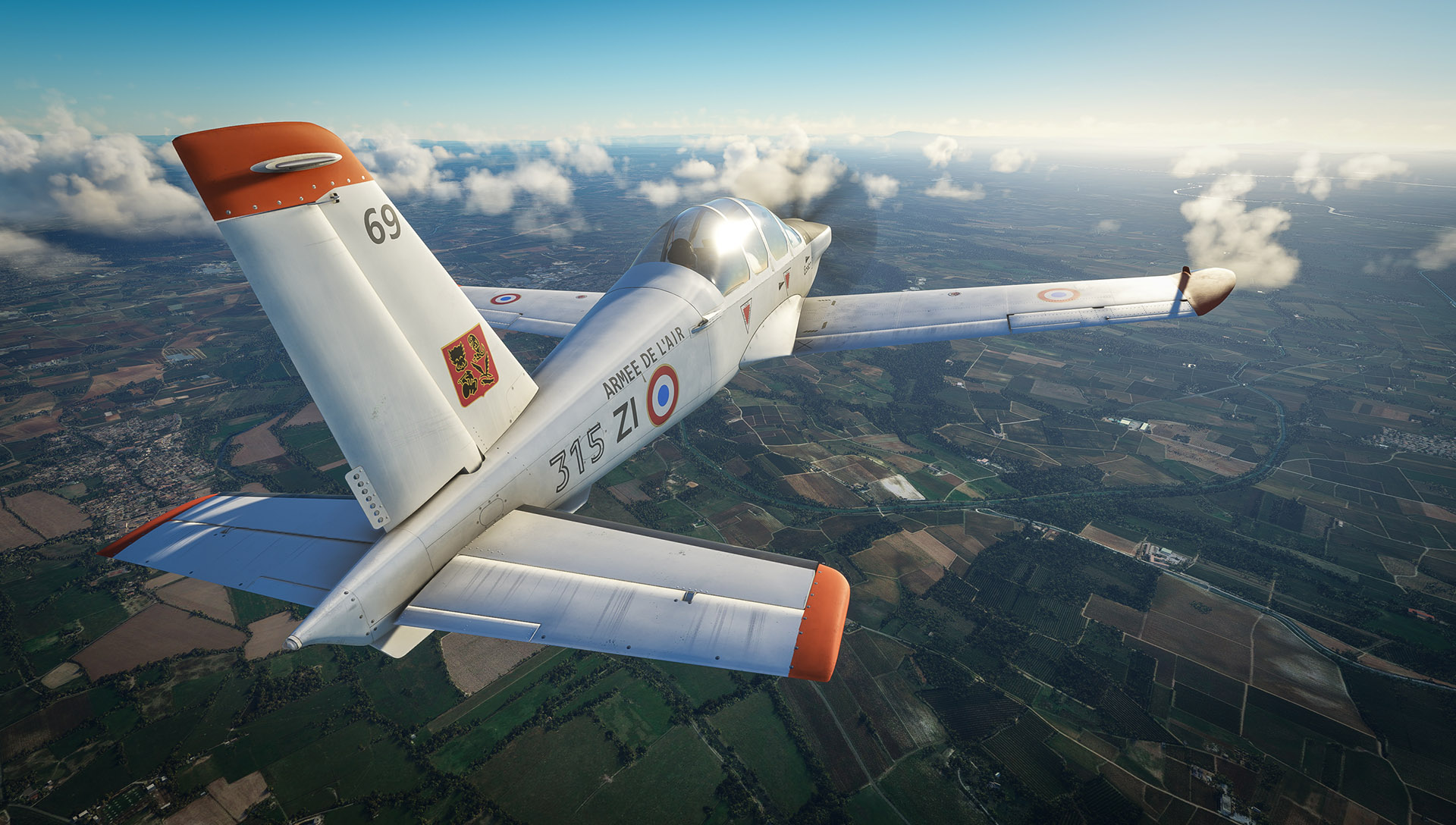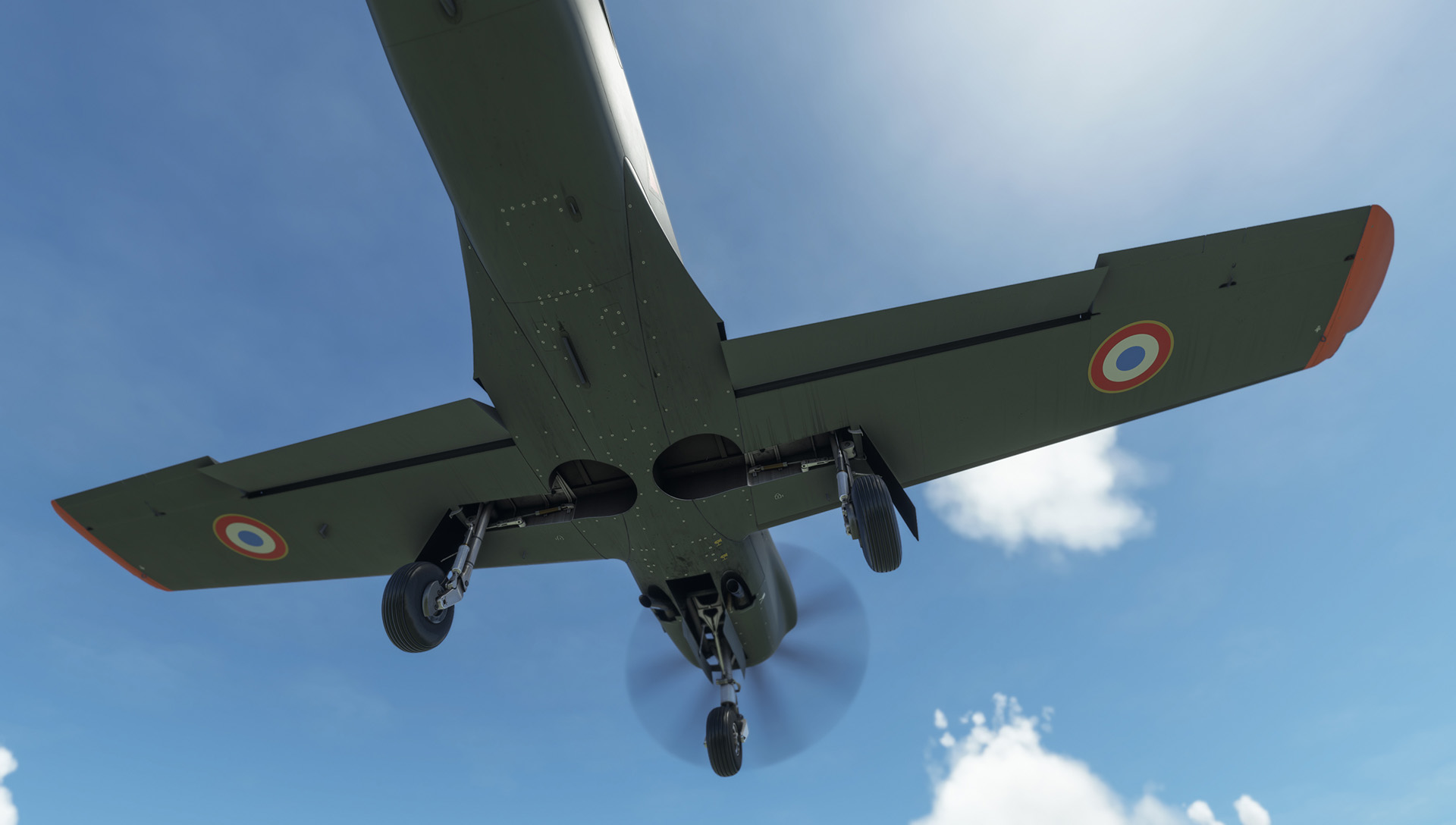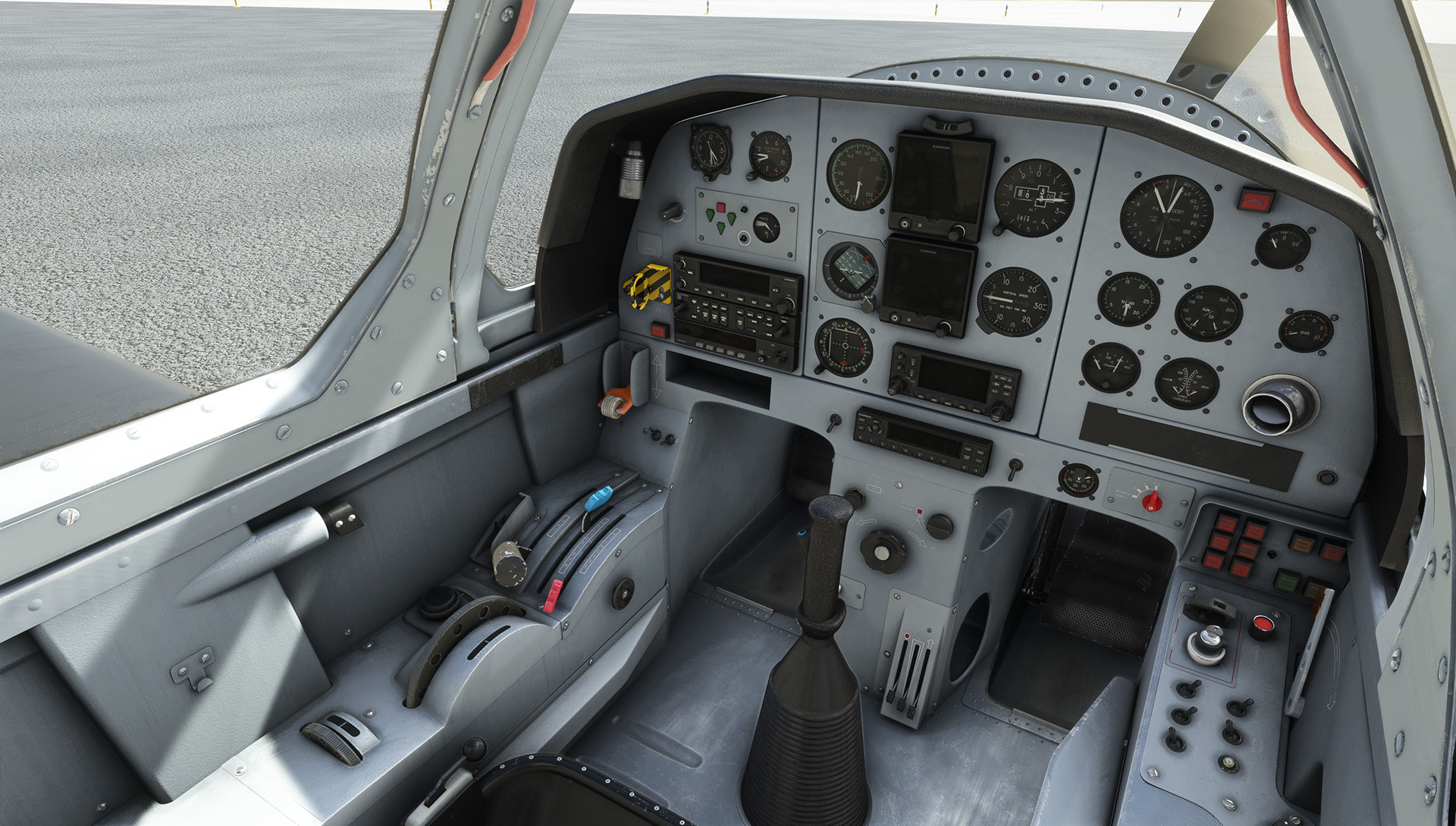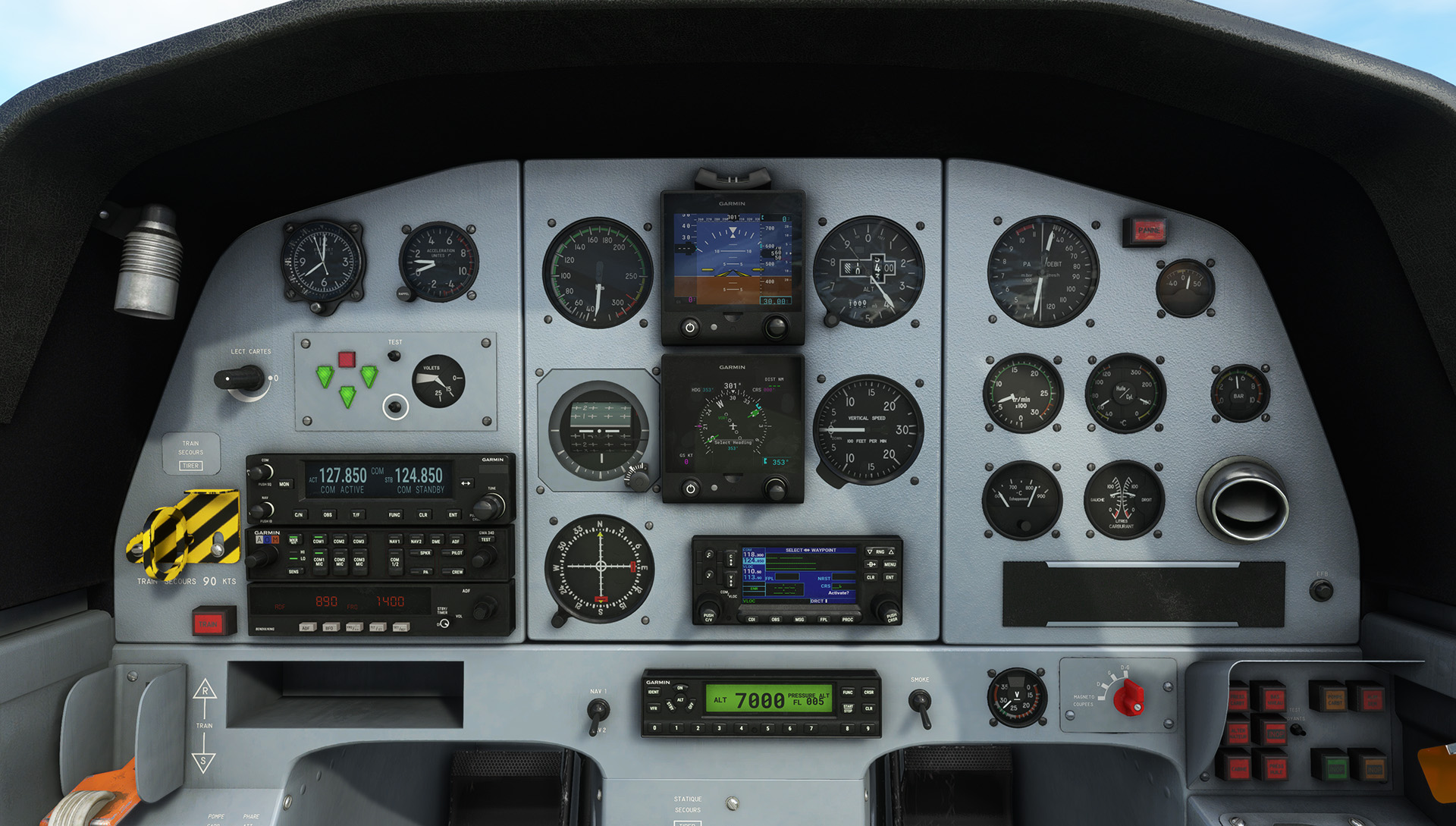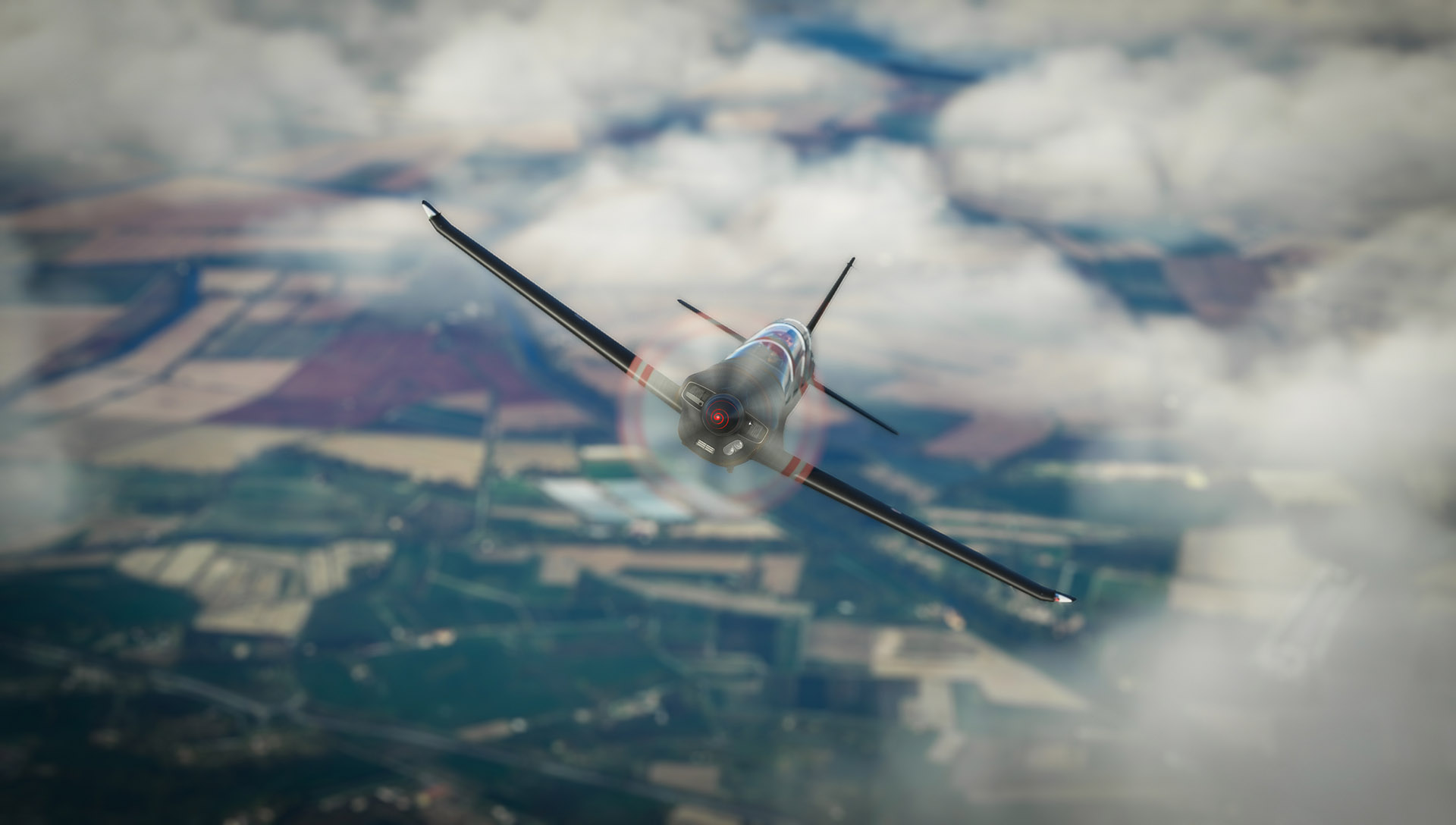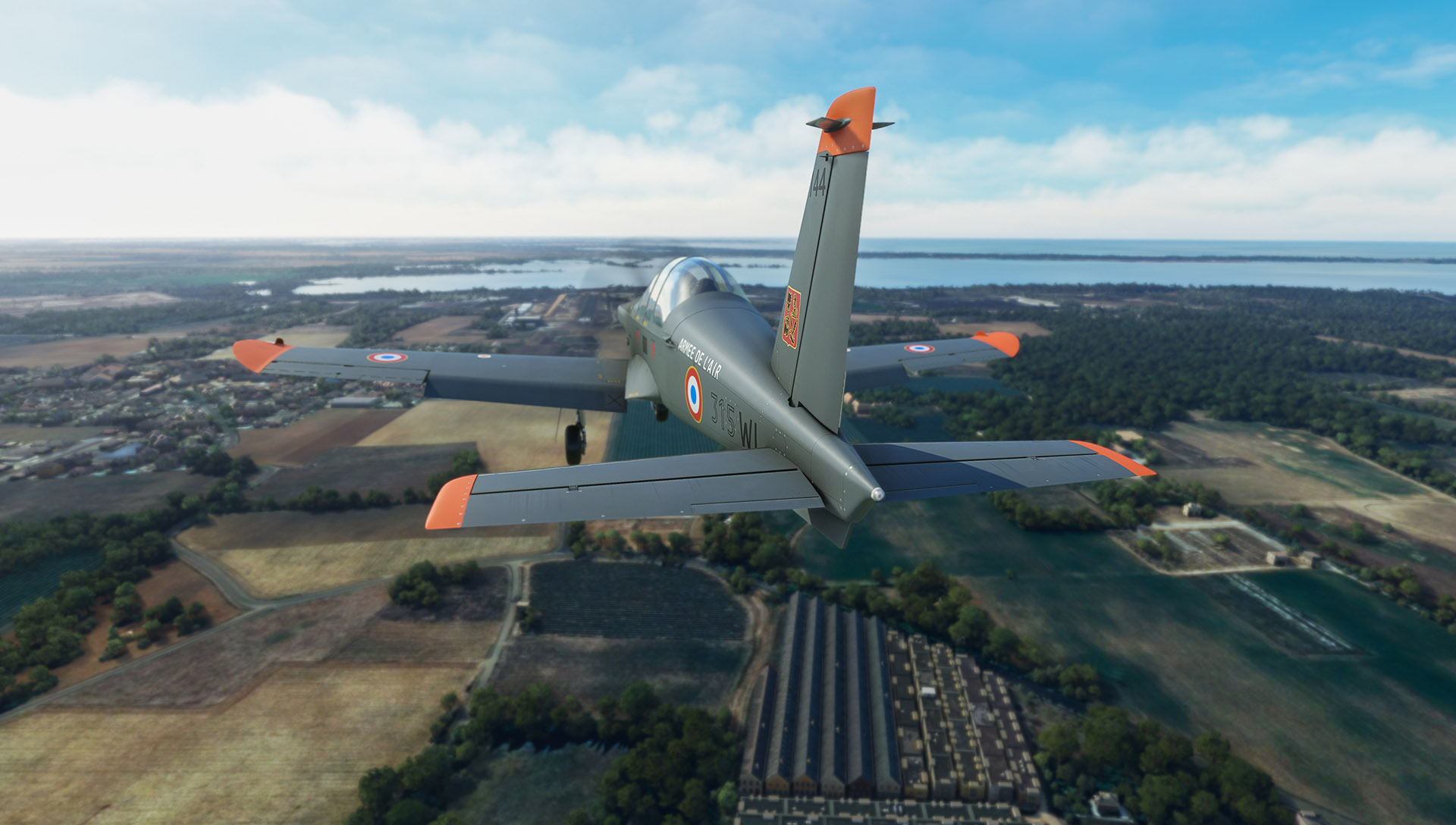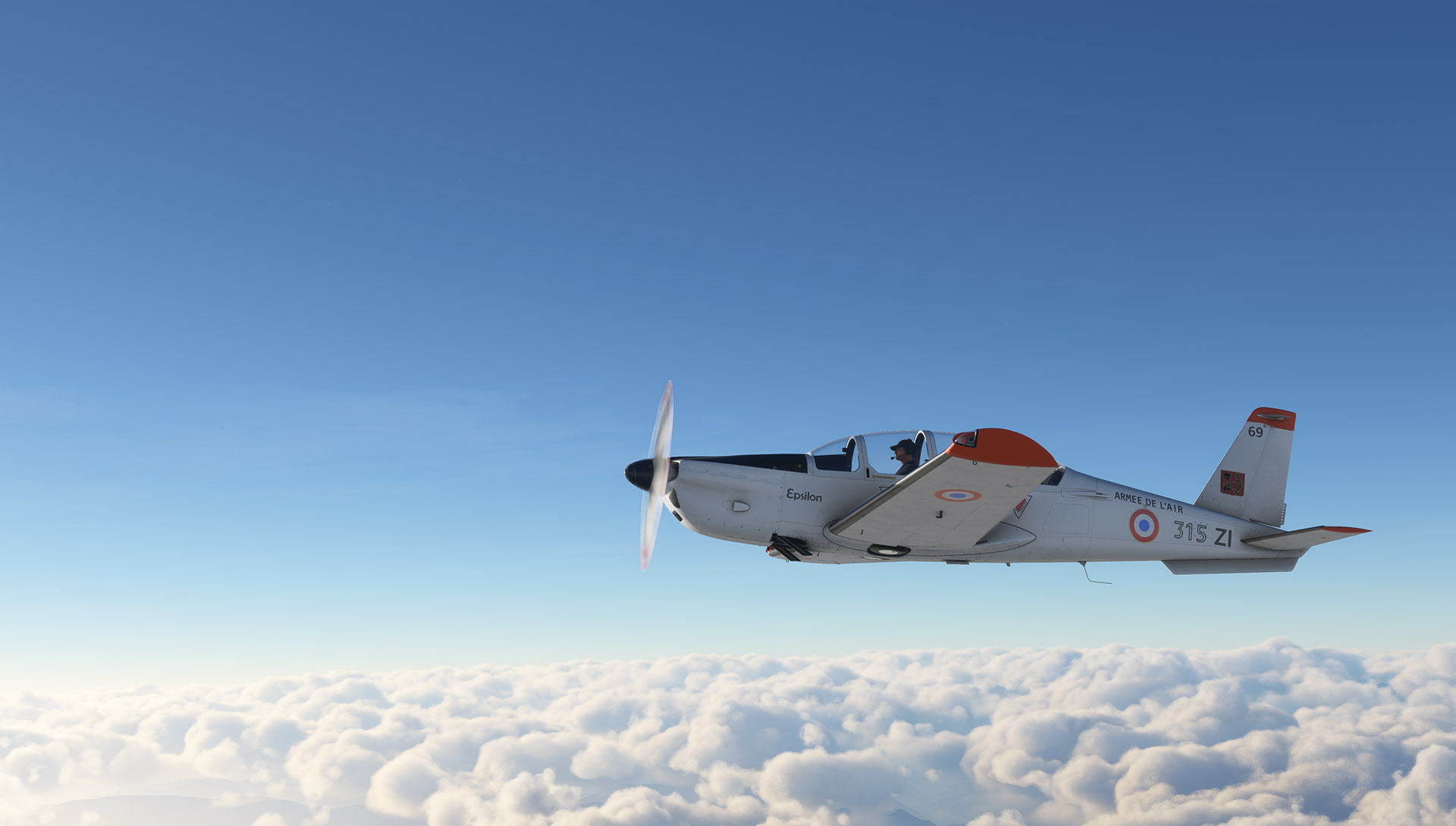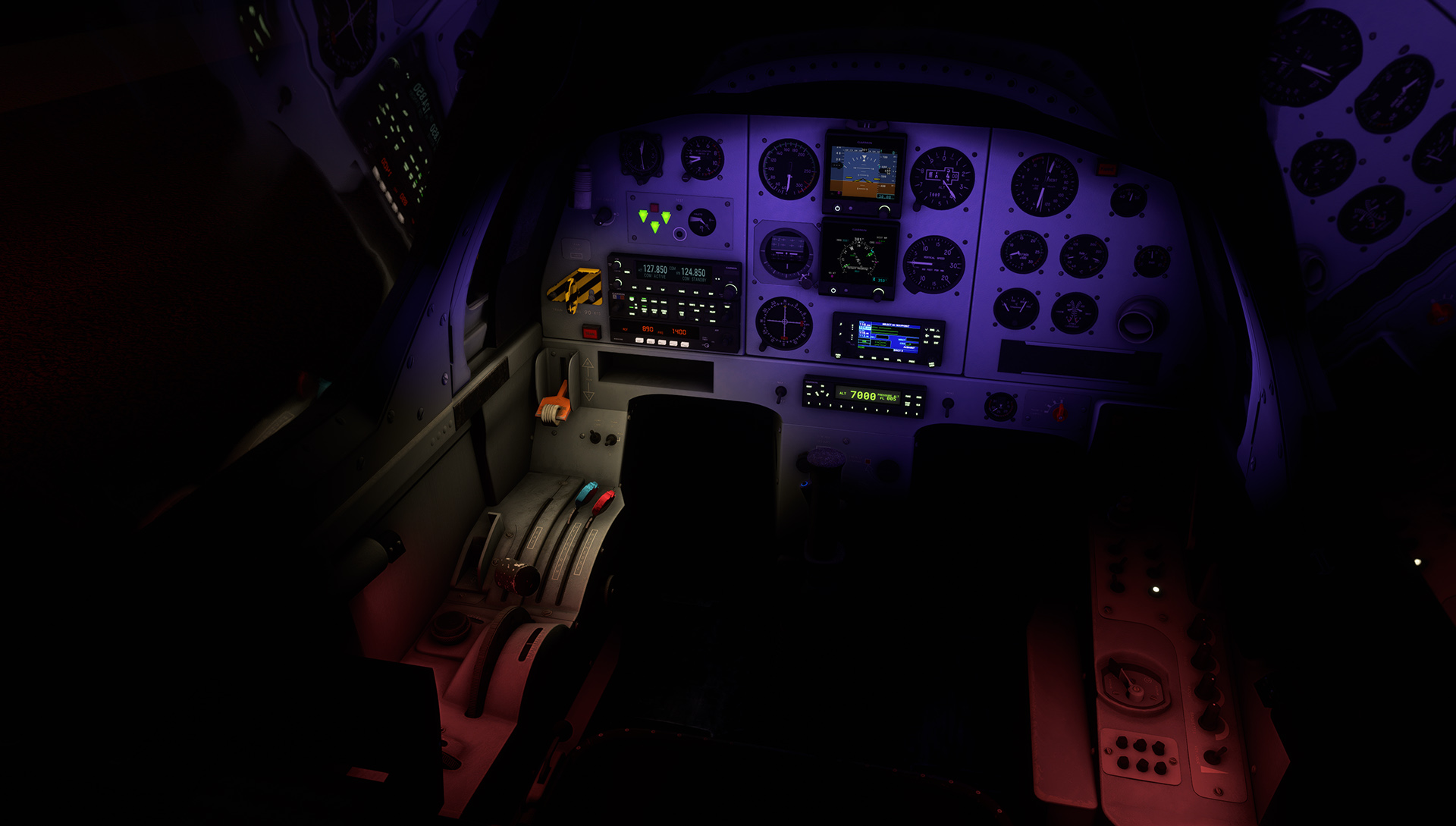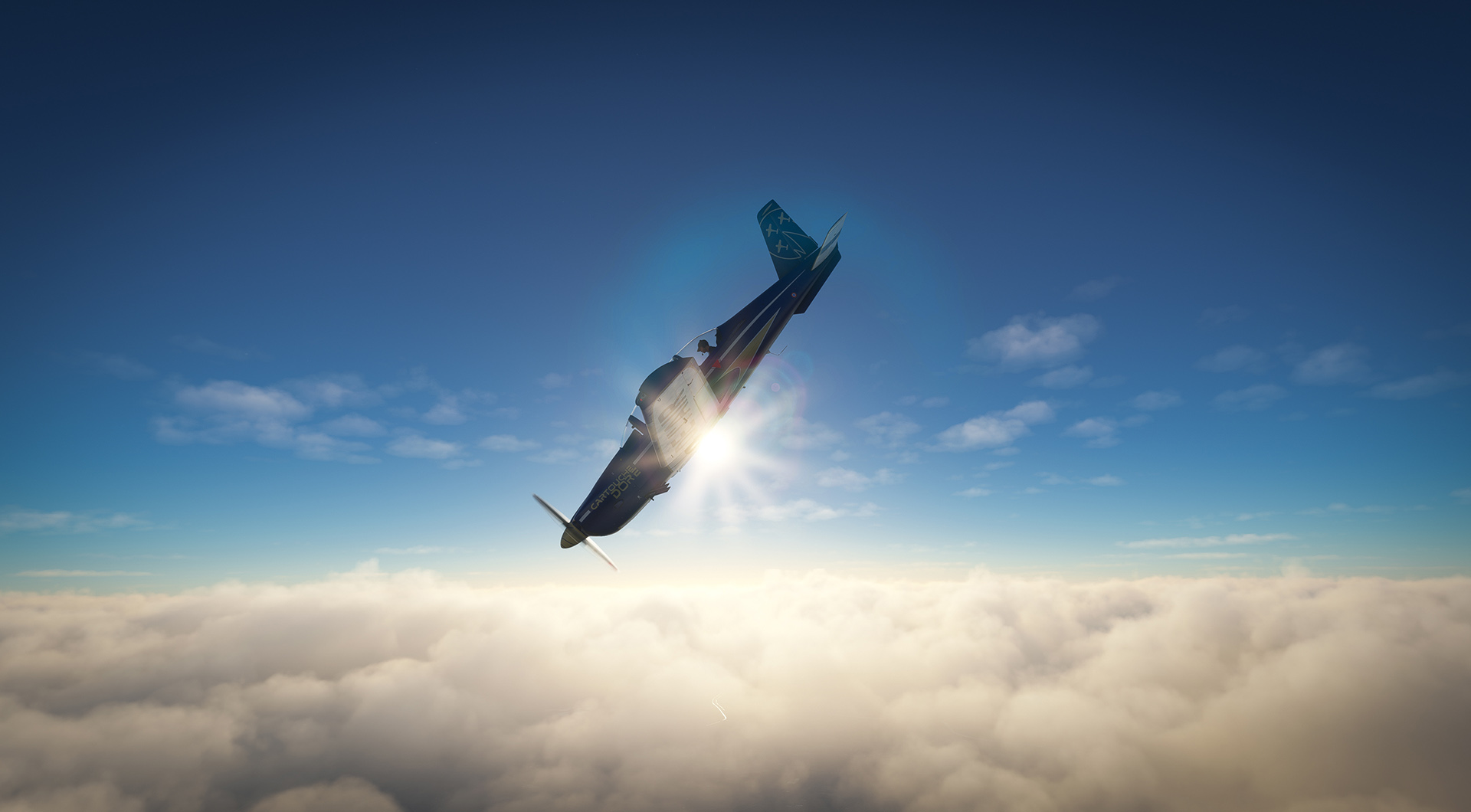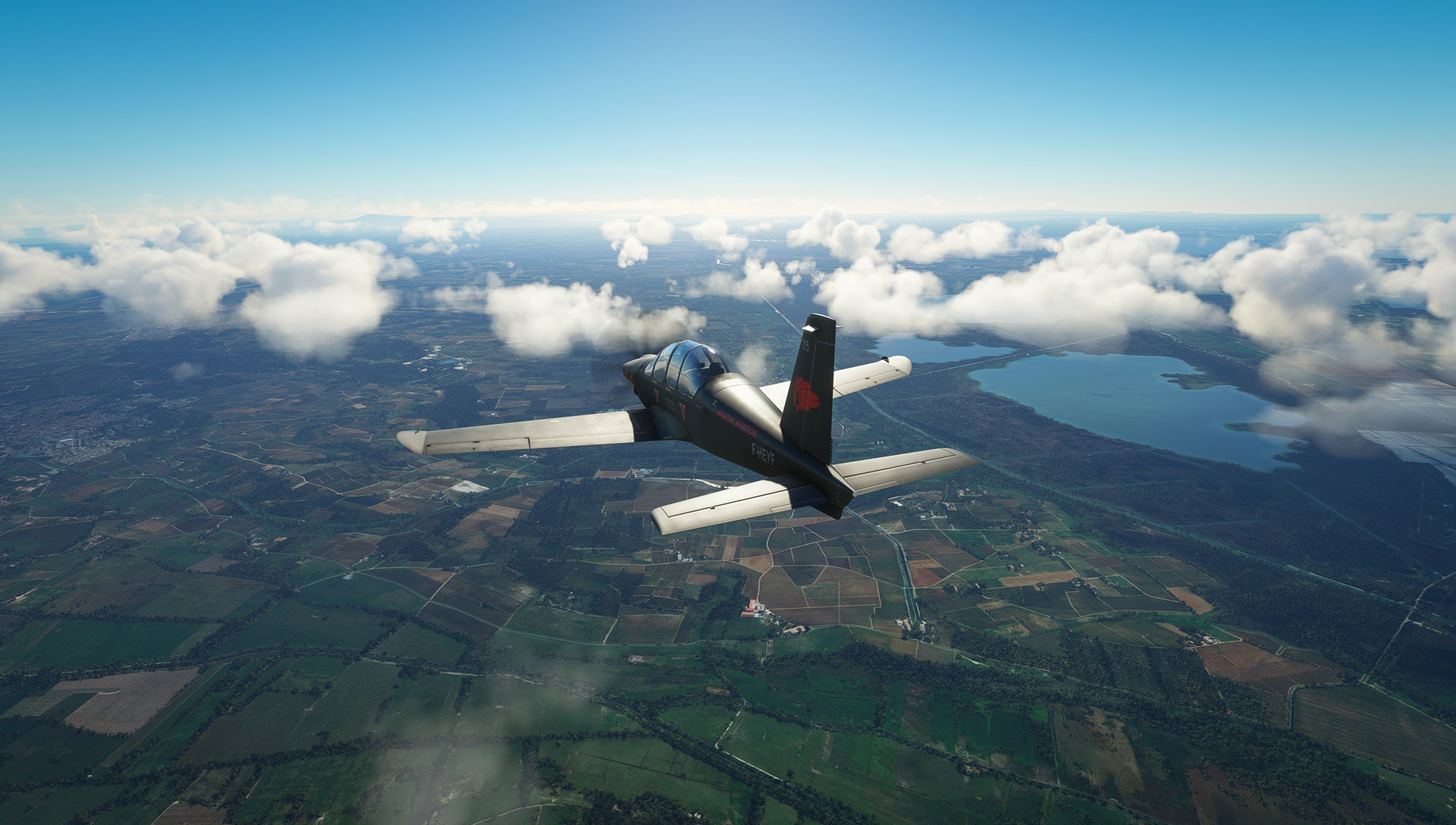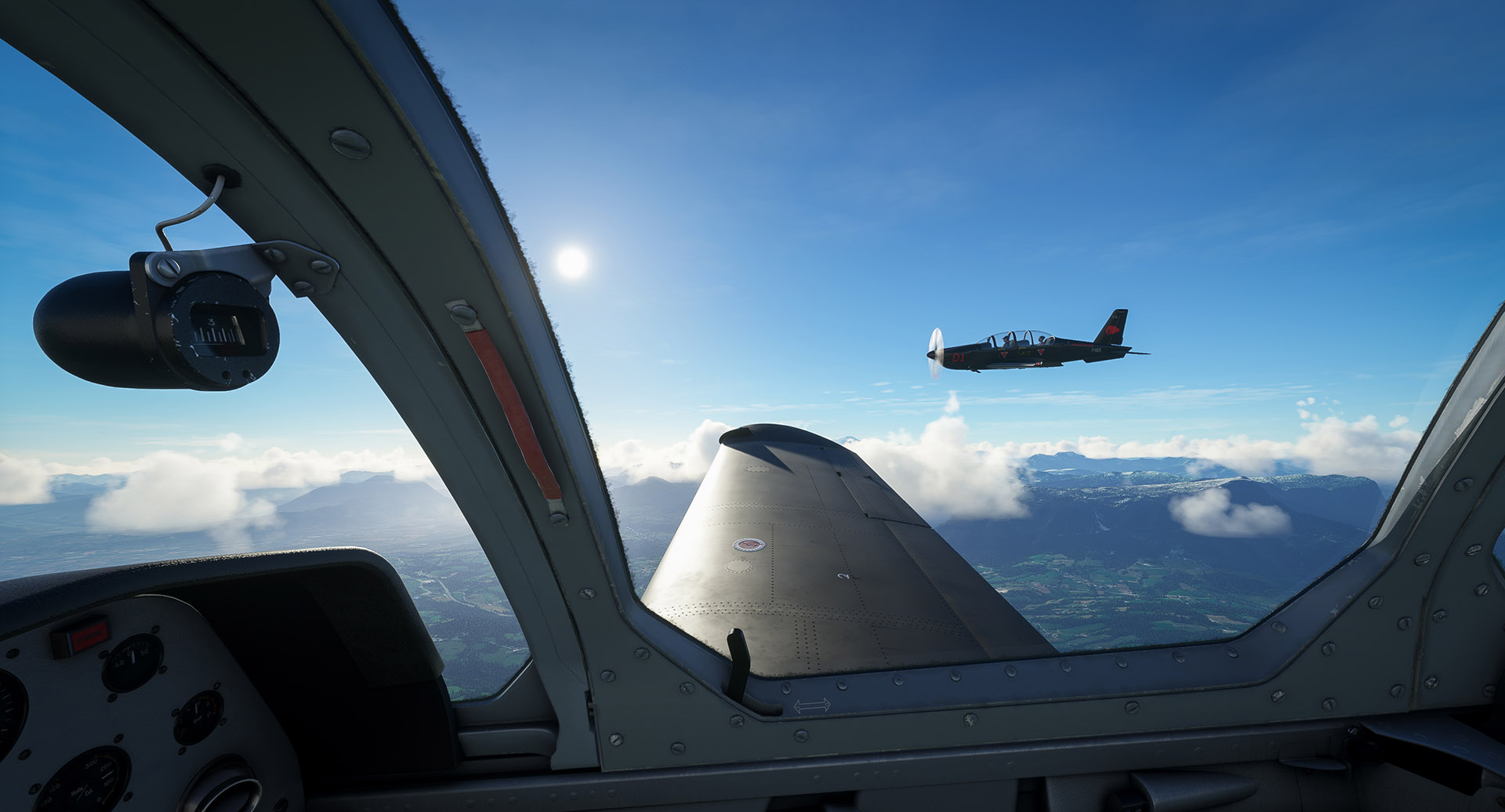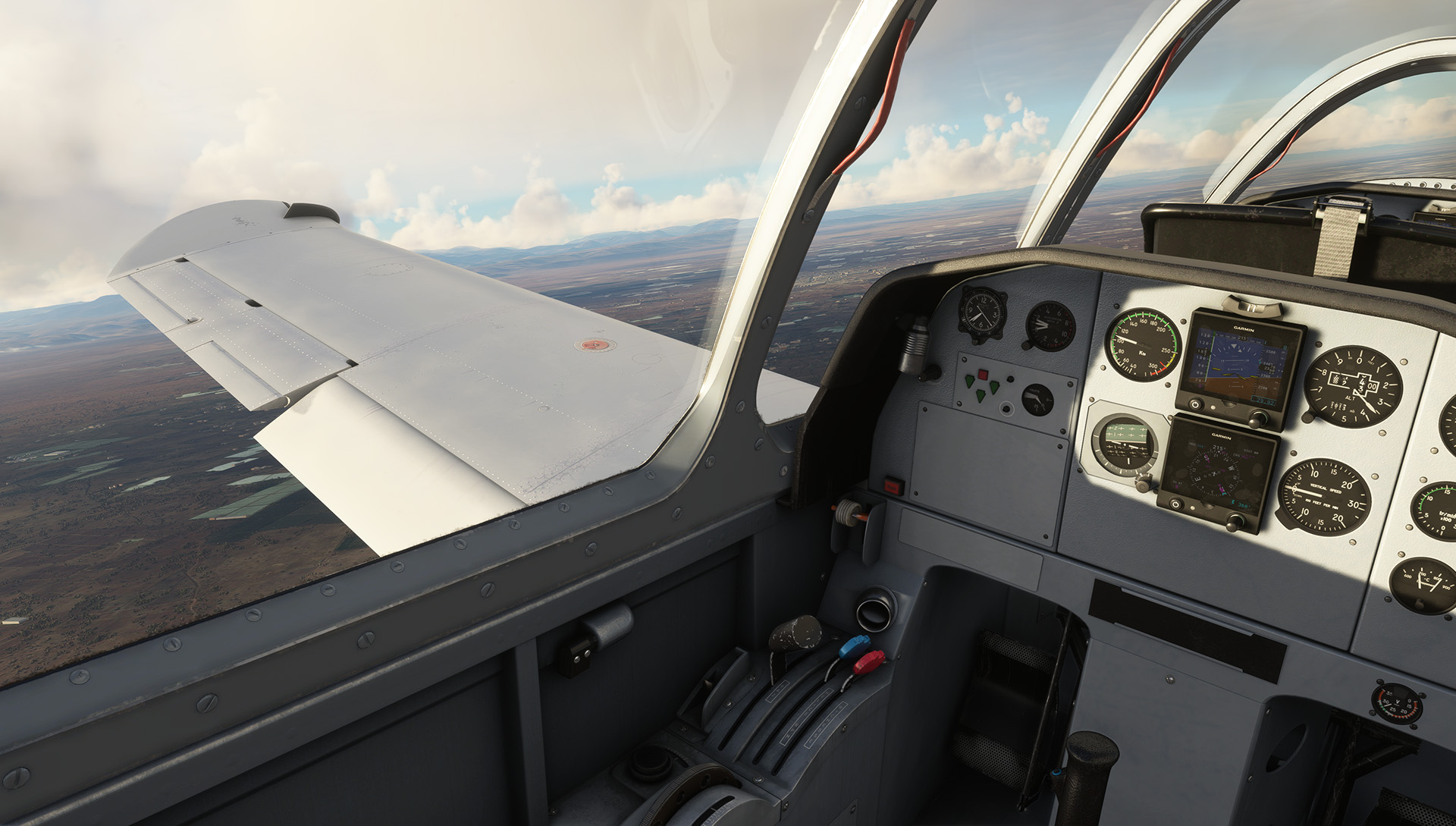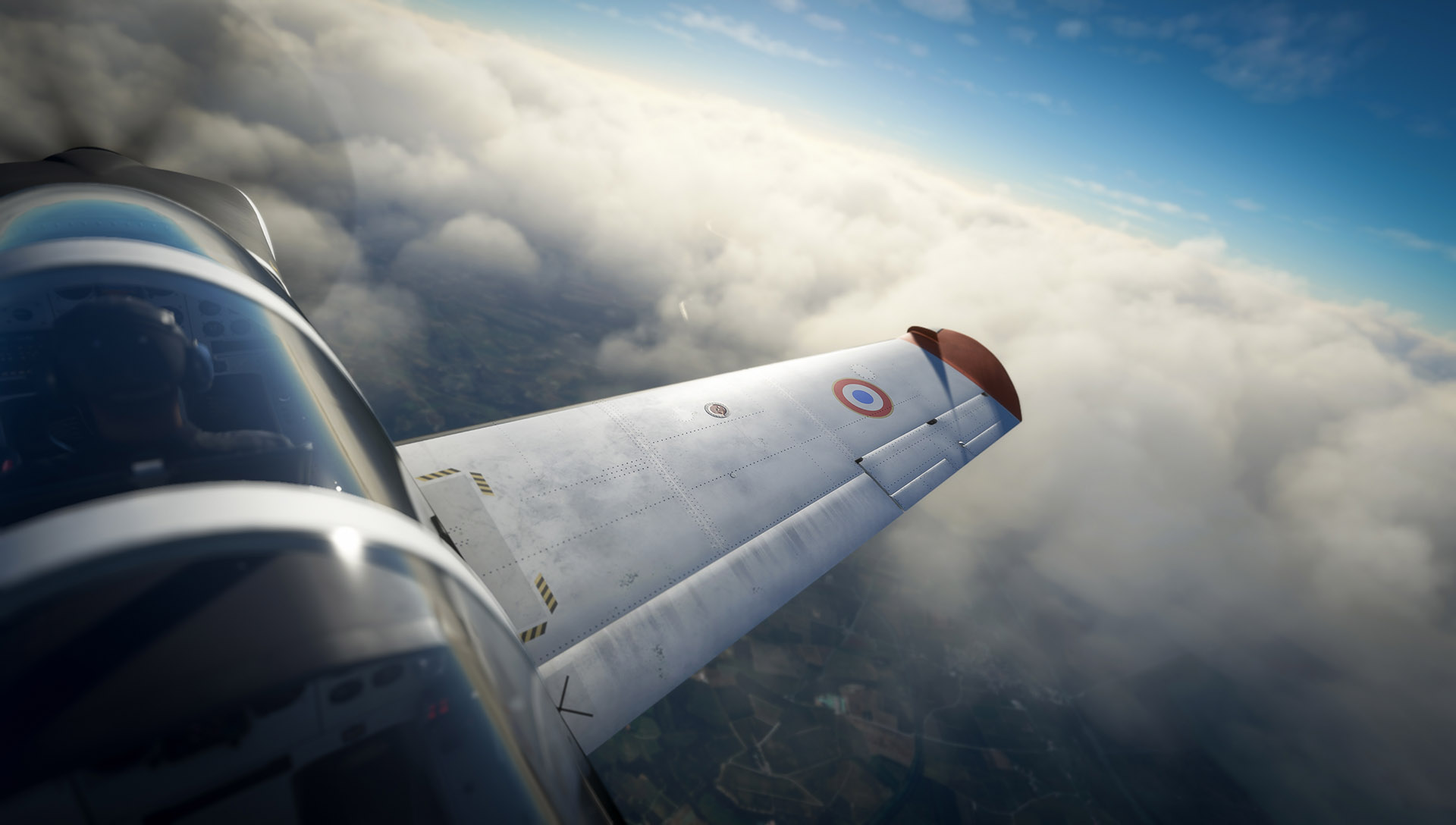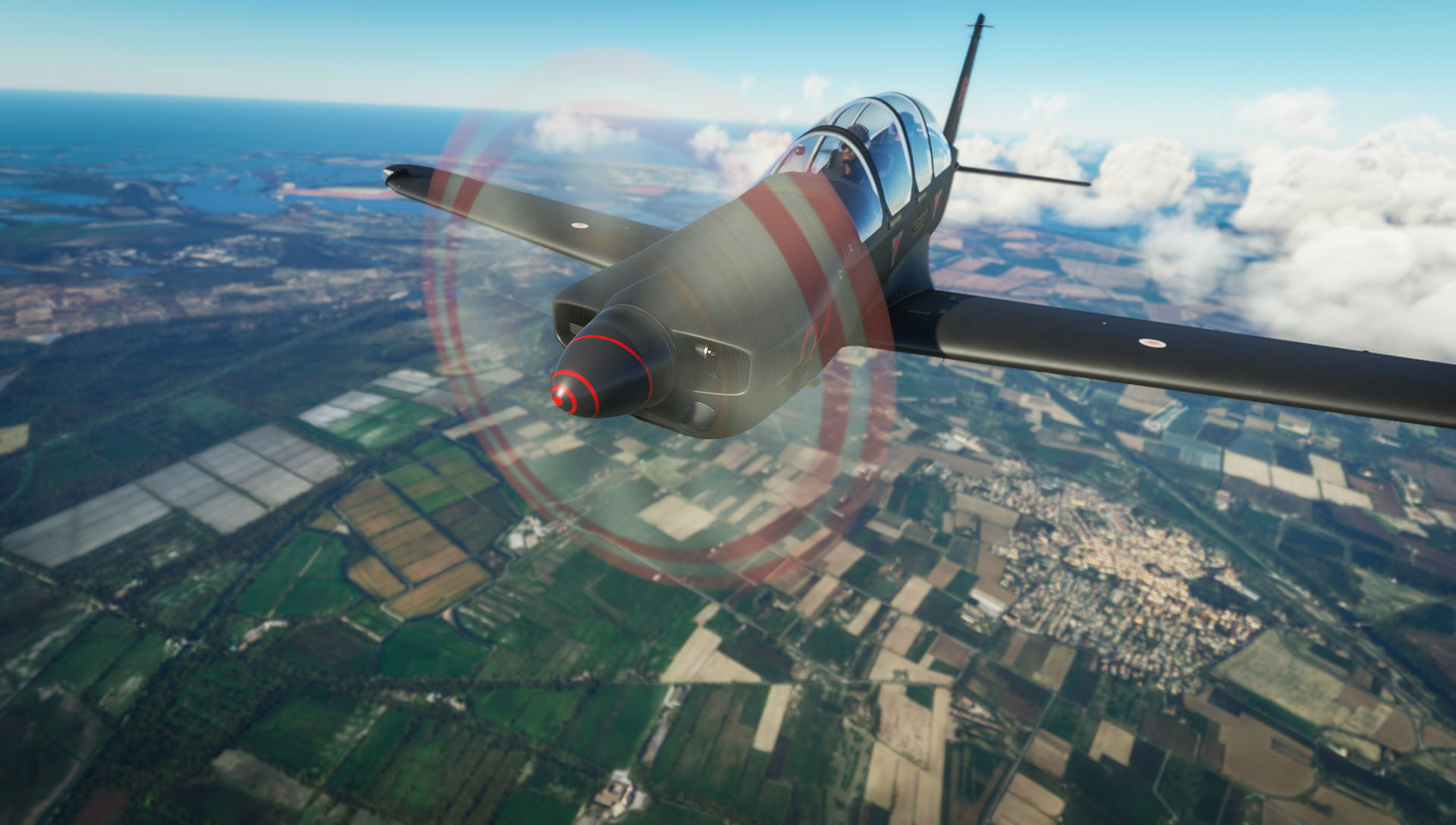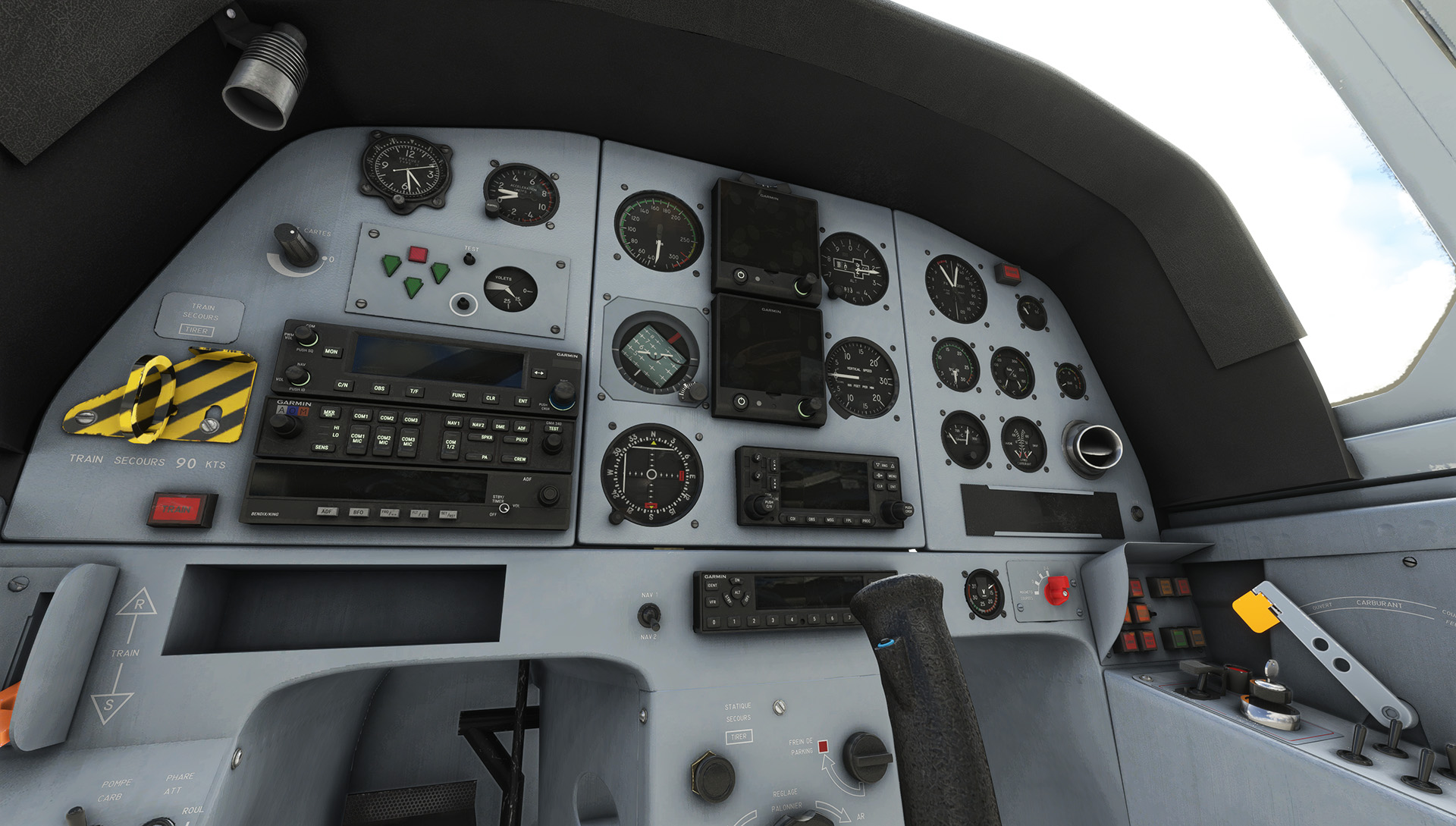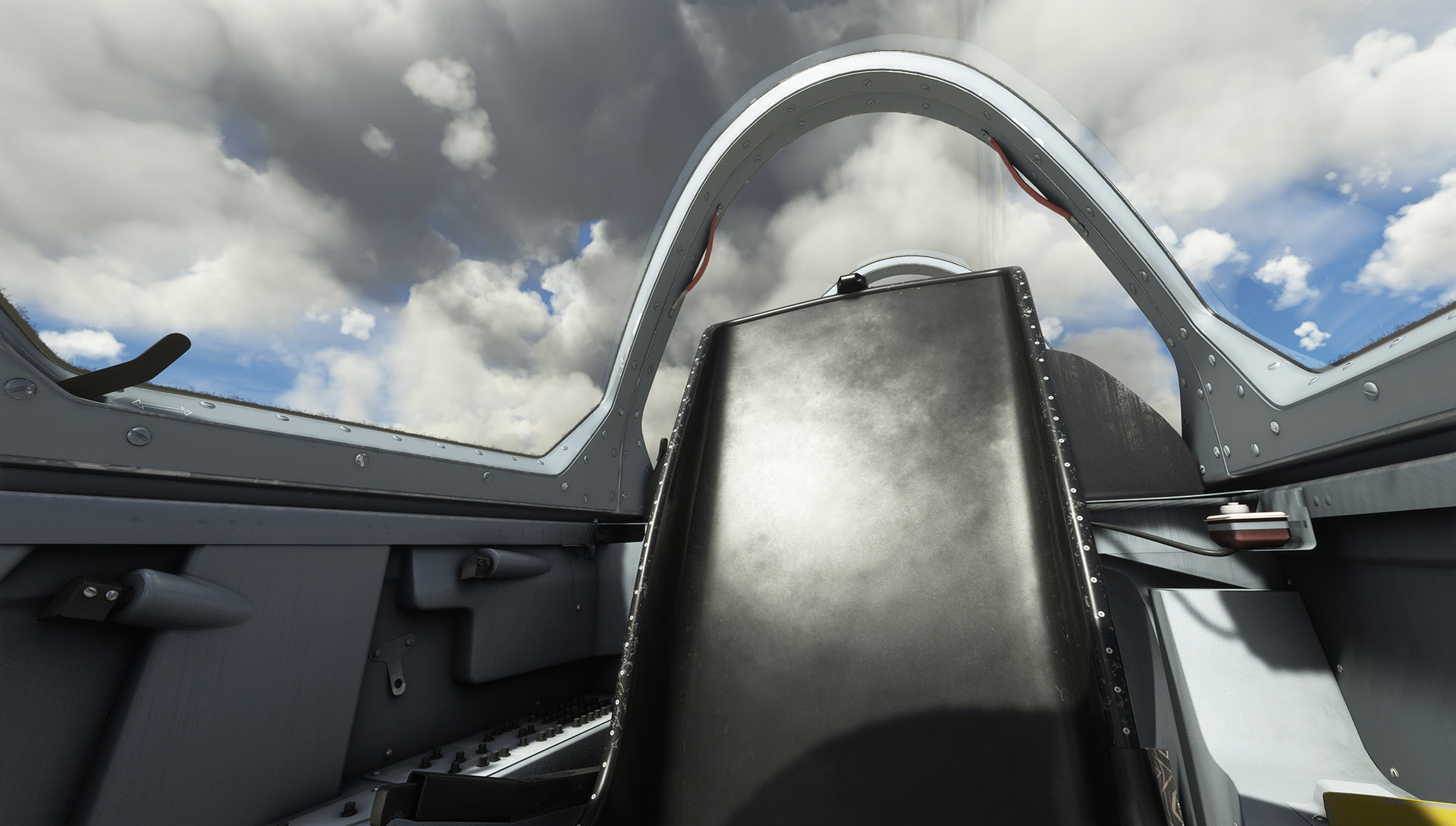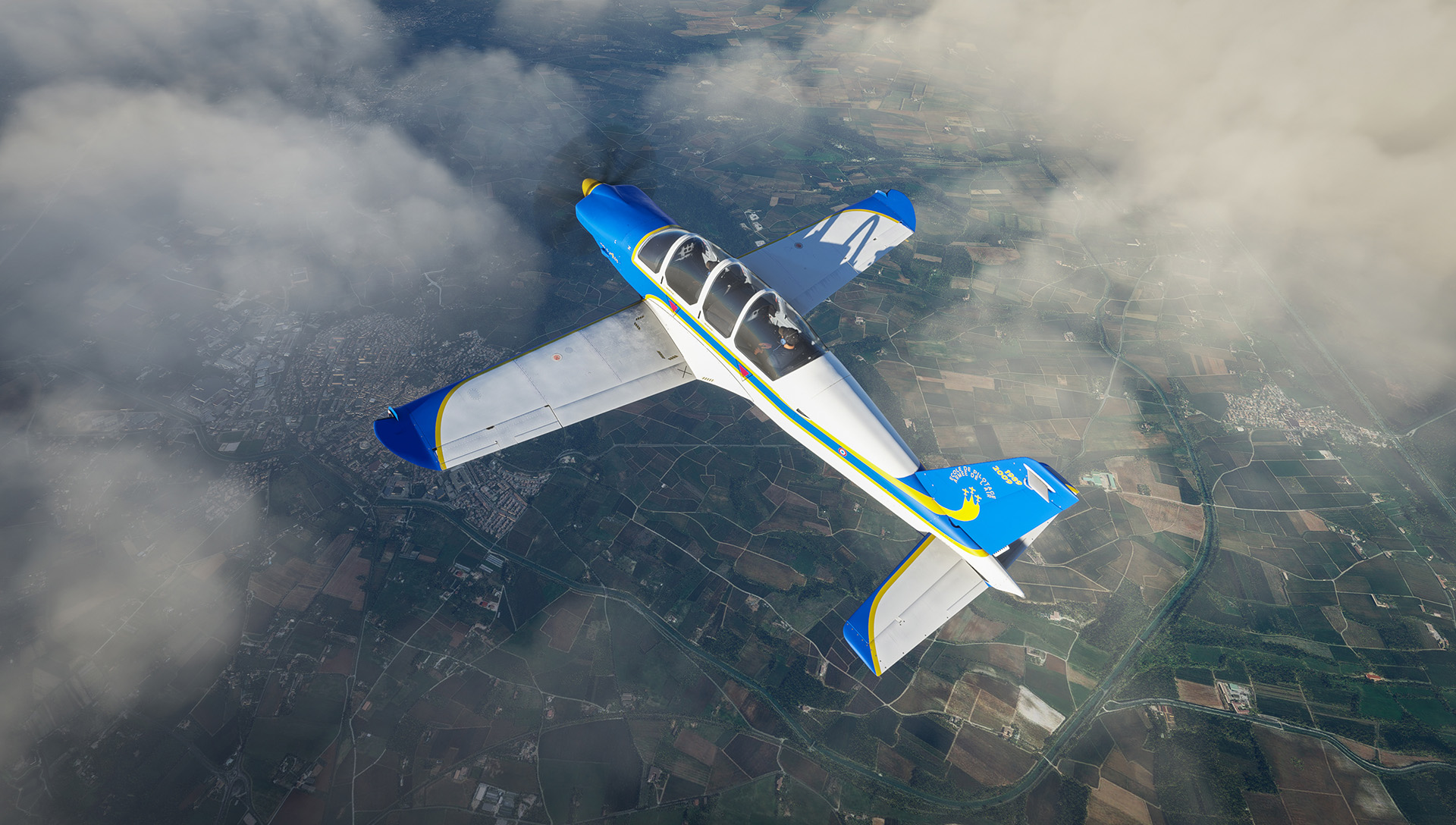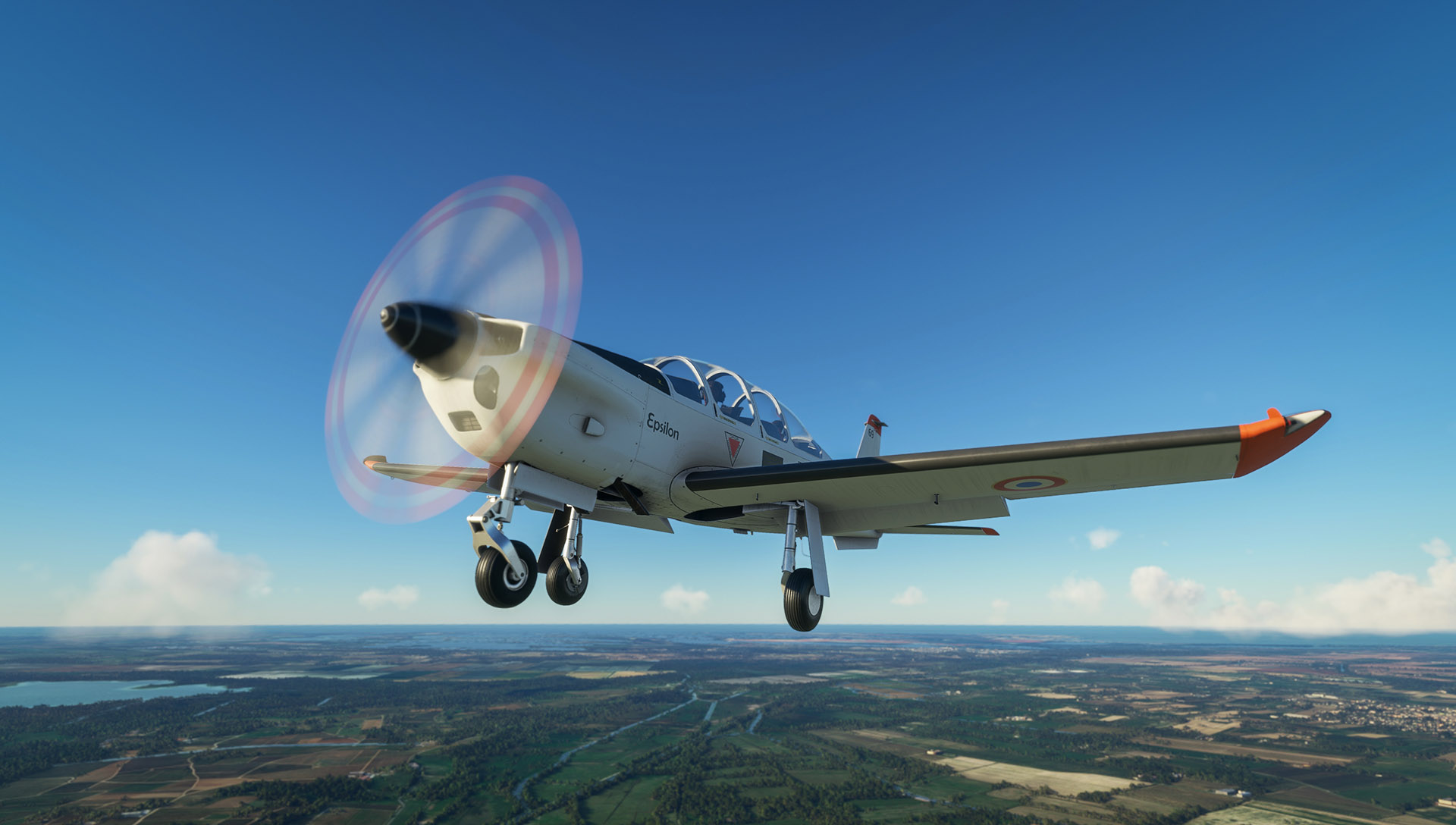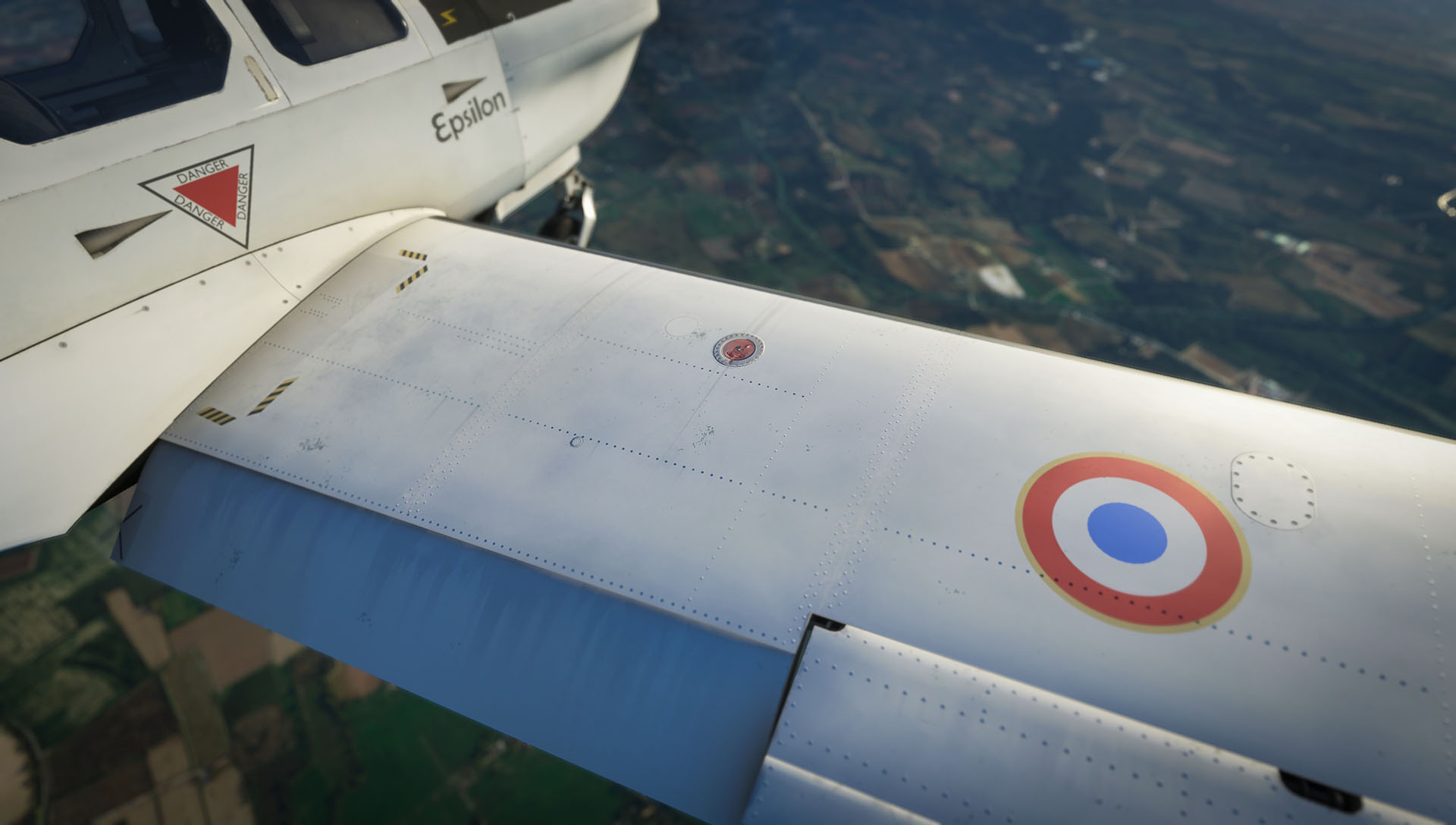 Trailer: